Royal Veterinary College gives World Class insight
The RVC hosted an event for the British Equine Federation's World Class Programme, to discuss maximising the potential of competition horses and reducing injury risks.
The 'Fit to Compete' event, on September 23, was attended by riders, farriers and trainers. Talks and demonstrations by RVC experts covered links between current research, performance and equine health management. Around 25 guests gained a behind the scenes insight into equine research conducted by the RVC.
The World Class Programme is a UK Sport lottery-funded initiative designed to deliver more medals for eventing, showjumping, dressage and para-equestrian dressage athletes by identifying and nurturing talent.
Members of the RVC's Structure and Motion Laboratory delivered a number of small group interactive sessions about how performance can be improved with the help of scientific expertise. The team demonstrated examples of ongoing research, illustrating how treadmills, forceplates, pressure mats and sensor techniques are used in live horses. They also showed how live horse research is underpinned by cadaver studies using material testing techniques.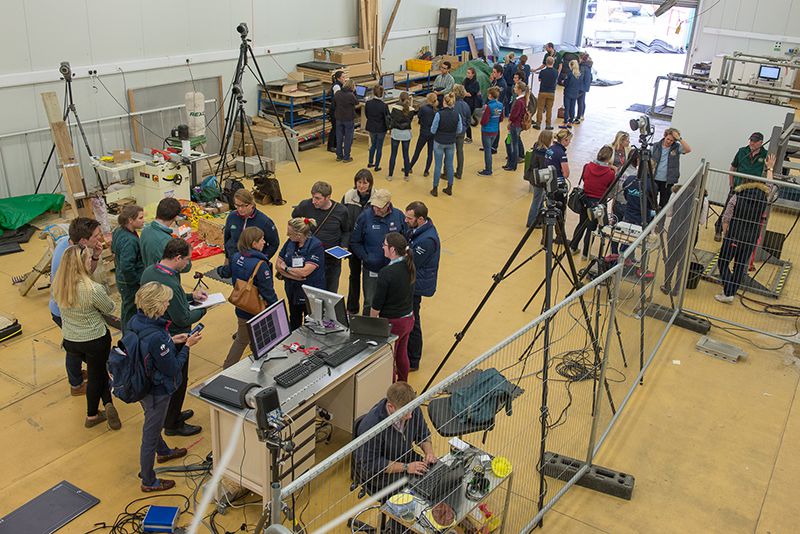 Commenting on the event, World Class Podium Potential Lead, Caroline Griffith said: "We were offered not only information on the research projects but also a unique insight into the unseen structures of limbs and their functionality within performance. Everyone came away really enthusiastic and it was exactly what we aimed the day to be about. The information we were shown was very comprehensive in a short space of time and we were genuinely amazed by the facilities.
"We were shown six stations, hosted by RVC vets, farriers and students. Each station had a different research project but all were working towards the improvement of performance in horses. It was a really valuable day for everyone - the vets, riders, grooms and farriers attending from World Class all gained a critical understanding of the research, both current and ongoing, that is available and it has enabled a greater understanding of how we can work together going forwards to support the performance horse."
Team GBR Eventing Performance Manager Yogi Breisner said: "I thought all the content was extremely interesting. It opened my eyes, I didn't realise that so much was going on and there was so much research that can be used in a practical way. I've seen pressure on legs before and I've seen horses work on treadmills but the interesting thing I thought is how the RVC is linking it all up together and coordinating so that it's not working in isolation. It's actually leading to something that can be used by people in practical ways in the equestrian industry."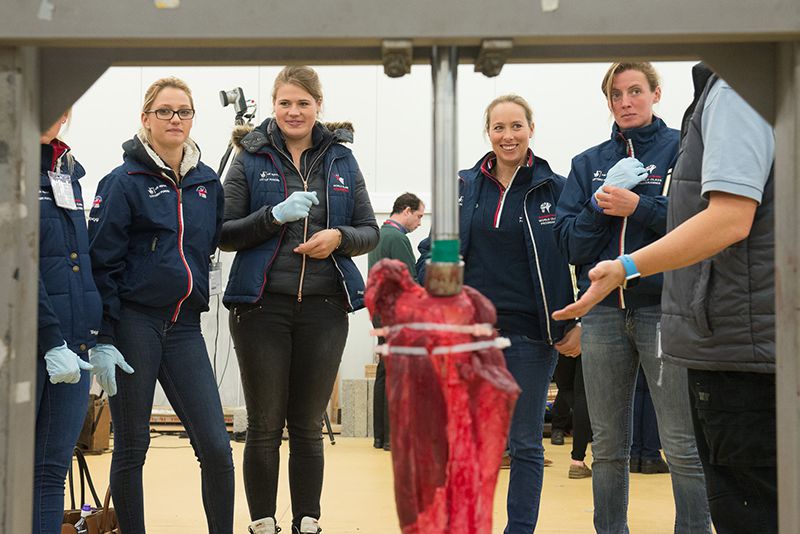 Speaking after the event, Renate Weller, Professor in Comparative Imaging and Biomechanics at the RVC, said: "I really enjoyed this afternoon. The interaction for us researchers with the team surrounding the equine athlete is vital to our work. It is a two-way street - the people 'on the ground floor' help us to focus on relevant research and in turn we try our best to help optimise performance potential and minimise risk of injury on a scientific basis."
---
You may also be interested in:
The Royal Veterinary College (RVC) has signed a memorandum of understanding (MoU) with the Advanced …