Royal Veterinary College Council announces new Chairman
The Royal Veterinary College (RVC) has announced that Baroness Young of Old Scone has been appointed as its new Chairman of Council, taking over from Lord Curry of Kirkharle, who stands down at the end of July 2019.
The Council, RVC's governing body, focuses on matters of strategy and policy compliance, risk and accountability.
Baroness Young brings a wealth of experience and insight to the role, having served for eight years as Chancellor of Cranfield University and held a number of chief executive and chairman roles for several public sector, charitable and educational organisation. Over the years this has included NHS healthcare groups in Scotland and London, the Royal Society for the Protection of Birds, English Nature, the Care Quality Commission and Diabetes UK. Baroness Young was also Vice-Chairman of the BBC and is currently chairman of the Woodland Trust.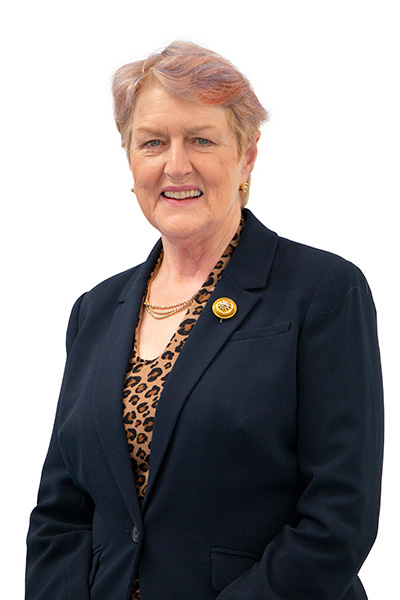 Her work has had international reach; she helped found Birdlife International – of which she is Vice-President – and she is President of the South Georgia Heritage Trust. Baroness Young will be building on the foundations laid by Lord Curry during his seven years as Chairman of the College Council. During his tenure, Lord Curry commissioned and implemented a comprehensive review and modernisation of governance structures, whilst guiding the RVC through one of the most remarkable periods in its history. He presided over its 225 anniversary celebrations; oversaw the most significant investment in the College's two campuses since its foundation; secured international reaccreditation of its veterinary degree programme, and achieved first place in the QS Global University Subject rankings.
Professor Stuart Reid, Principal of the RVC, said: "I am delighted to welcome Baroness Young to our community here at the RVC. She joins us at an exciting time and I can think of no more fitting successor to Lord Curry as the College sets out on the next phase of its journey. We will benefit enormously from her experience and I know that she will join me in thanking Lord Curry for his commitment and contribution in laying such strong foundations upon which she will build her chairmanship."
Baroness Barbara Young, incoming Chair of the RVC Council, said: "It is a great privilege to be asked to join a world class veterinary college with its outstanding record for research, teaching and clinical service. I look forward working with a great team of staff and wonderful students."
Lord Curry, Chair of the RVC Council, said: "I regard it as an immense privilege to have had the honour of being Chair of the Council of the Royal Veterinary College and to have been supported by such a professional team, led by Professor Stuart Reid, at such an important point in its history. The RVC fully deserves to be at the top of the world rankings. The RVC Council, too, has been a huge source of help and encouragement.
"To have been Chair of the RVC is one of the highlights of my professional life. I have enjoyed every minute of my tenure and made so many wonderful friends. "I am delighted that Baroness Young is succeeding me. The RVC will benefit from Barbara's wide knowledge and experience. I am sure she will thoroughly enjoy the responsibility and find it as rewarding as I have done."
---
Notes to Editors
For more information please contact:
About the RVC
The Royal Veterinary College (RVC) is the UK's largest and longest established independent veterinary school and is a constituent College of the University of London.
The RVC is ranked as the world's number one veterinary school in the QS World University Rankings 2019.
The

RVC

offers undergraduate, postgraduate and CPD programmes in veterinary medicine, veterinary nursing and biological sciences.
The RVC was the first veterinary school in the world to hold full accreditation from AVMA, EAEVE, RCVS and AVBC, and currently holds full accreditation from RCVS, AVBC and AVMA and conditional from EAEVE.
In 2017, the RVC received a Gold award from the Teaching Excellence Framework (TEF) – the highest rating a university can receive.
A research-led institution, the RVC maintained its position as the top veterinary institution in the Research Excellence Framework (2014), with 79% of its submission being rated as world-class or internationally excellent.
The

RVC

also provides animal owners and the veterinary profession with access to expert veterinary care and advice through its teaching hospitals: the Beaumont Sainsbury Animal Hospital, in central London, and the Queen Mother Hospital for Animals (Europe's largest small animal referral centre) and Equine Referral Hospital, both located at the Hertfordshire campus.
---
You may also be interested in:
The Royal Veterinary College (RVC) hosted the 2023 UK Fulbright Scholars induction at its Camden …