London International Development Centre appoints new Director
The Management Group of the London International Development Centre (LIDC) is delighted to announce the appointment of Professor Claire Heffernan as its new Director, who will take up the post from 1 June 2017.
The LIDC facilitates interdisciplinary research and training in international development. It is constituted and jointly run by University of London's Bloomsbury Colleges: London School of Hygiene & Tropical Medicine, Royal Veterinary College, School of Oriental and African Studies and UCL Institute of Education.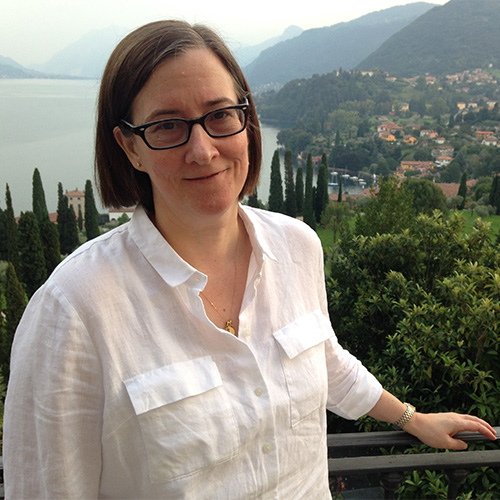 In her new position as Director, Professor Heffernan will lead the direction of future research at an exciting and challenging time for international development, building on the work of its outgoing Director, Professor Peter Mollinga.
Professor Heffernan is a veterinarian with training in the social sciences. She will be joining the LIDC from the School of Veterinary Sciences at the University of Bristol where as Head of Infection and Immunity she initiated the Risk and Resilience Hub which explores four inter-linked critical global challenges: climate change and health, antimicrobial resistance, sustainable food systems and disease emergence.
Professor Heffernan has extensive experience of inter-disciplinary research grounded in the challenges faced by poorer communities. For example, in 2000, she founded the Livestock Development Group (LDG) at the School of Agriculture, Policy and Development at the University of Reading. This was in response to the need for a meta-disciplinary approach to the problems faced by the global poor.
She has used her experience to inform various funding bodies in the creation of metrics and decision support tools for global health, food security and climate policy praxis. In 2014, she was awarded an academic writing residency by the Rockefeller Foundation at the Bellagio Center to explicate the 'cascade effects' of climate change on infectious disease.
Commenting on her appointment as Director of the LIDC, Professor Heffernan said: "I am delighted and honoured to serve as the new director of the LIDC. It is a privilege to lead such an experienced group of researchers in shaping and informing international development thinking, particularly during this pivotal time.
"I am grateful to be able to build upon the important work of my predecessors, Professor Jeff Waage in championing innovation and clarity with regard to development praxis and more recently Professor Peter Mollinga."
Professor Jonathan Elliott, Vice Principal for Research and Innovation at the RVC said: "The Royal Veterinary College is extremely proud to be a founding member of LIDC – its reputation for interdisciplinary research in a developing context has grown year on year. We are excited that we have found an excellent leader to ensure LIDC will continue to have impact in tackling global challenges that affect people's health and wellbeing."
---
Press Office Contact
Uche Graves / Zoe White
T: 0800 368 9520
E: uche.graves@plmr.co.uk / zoe.white@plmr.co.uk
Notes to Editors
The Royal Veterinary College (RVC) is the UK's largest and longest established independent veterinary school and is a constituent College of the University of London. The RVC offers undergraduate, postgraduate and CPD programmes in veterinary medicine, veterinary nursing and biological sciences, being ranked in the top 10 universities nationally for biosciences degrees. It is currently the only veterinary school in the world to hold full accreditation from AVMA, EAEVE, RCVS and AVBC.
A research-led institution, in the most recent Research Excellence Framework (REF2014) the RVC maintained its position as the top HEFCE funded veterinary focused research institution.
The RVC also provides animal owners and the veterinary profession with access to expert veterinary care and advice through its teaching hospitals; the Beaumont Sainsbury Animal Hospital in central London, the Queen Mother Hospital for Animals (Europe's largest small animal referral centre), the Equine Referral Hospital, and the Farm Animal Clinical Centre located at the Hertfordshire campus.
The London International Development Centre (LIDC) facilitates interdisciplinary research and training to tackle complex problems in international development. It brings together social and natural scientists from across the University of London's Bloomsbury Colleges: London School of Hygiene & Tropical Medicine, Royal Veterinary College, SOAS and UCL Institute of Education.
LIDC was established in 2007 with a grant of £3.7m from the Higher Education Funding Council for England (HEFCE), and it now has more than 3,000 staff, students and alumni members from its constituent Colleges. lidc.org.uk
RVC Press Release 27 March 2017
See other Press Releases.