It's Gold for the RVC as the results of the Teaching Excellence Framework are announced
The RVC has received a Gold award from the Teaching Excellence Framework (TEF) – the highest rating a university can receive!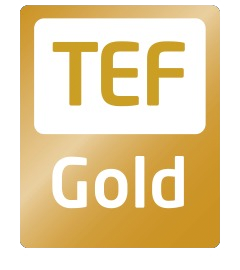 The Teaching Excellence Framework (TEF) was introduced by the Government to build evidence about the performance of the UK's higher education sector, complementing the existing Research Excellence Framework with an analysis of teaching and learning outcomes. Universities, colleges and alternative providers of higher education voluntarily took part in the TEF, and each provider was rated Gold, Silver or Bronze, or received a Provisional award where there was not enough data for a full assessment.
The TEF awards were decided by an independent panel of experts including academics, students and employer representatives. Drawing on national data, and evidence submitted by each institution, TEF measures excellence in three areas: teaching quality, the learning environment and the educational and professional outcomes achieved by students.
When announcing the RVC's Gold award, TEF highlighted the RVC's:
optimum levels of contact time, including personalised provision, supported by an integrated approach to student support
strategic focus on veterinary science through innovative scholarship, pioneering clinical activity and structured work-based learning, which is at the forefront of professional practice
rigorous approach to Professional, Statutory or Regulatory Body accreditation, extensive employer engagement with curriculum development and substantial professional and research experience of teaching staff
tailored approach to the student life cycle that supports student learning, achievement and welfare, and which includes personalised learning for all students including those from disadvantaged backgrounds
academic staff who are engaged with developments from the forefront of research, scholarship and professional practice, and who deliver opportunities for students who are consistently and frequently involved
embedded institutional culture that facilitates, recognises and rewards excellent teaching
course design and assessment practices, which provide outstanding levels of stretch and challenge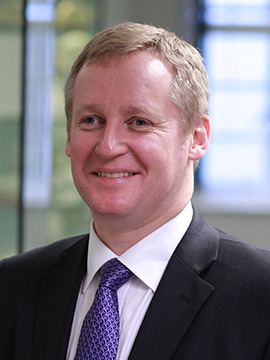 Professor Stuart Reid, Principal of the RVC, said: "I am delighted that the award of TEF Gold endorses and builds upon the RVC's recognition as a global leader in veterinary education. As the only independent, internationally accredited school that offers education for the whole veterinary team, a commitment to delivering quality teaching is at the core of our business. The TEF Gold award is peer recognition that we meet the highest of standards, an achievement of which we can be justifiably proud."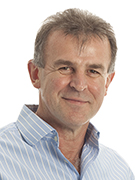 Professor David Church, Vice-Principal (Learning and Student Experience) at the RVC, said: "The RVC is wholly committed to providing the highest quality educational experience for our students. Our academic staff are not only internationally recognised as experts in their discipline(s) but also specifically trained educators who continue to be actively involved in the areas and activities in which they teach. Being awarded a gold TEF award further cements our position as a centre of veterinary educational excellence. Our students come to us from around the world and we very much hope that our TEF rating will further endorse their choice."
The results of the Teaching Excellence Framework provide a new picture of excellence in teaching and learning in UK higher education, and will help students thinking about which university or college to apply to for autumn 2018, and encourage teaching and learning excellence across the UK.
Professor Chris Husbands, Chair of the TEF assessment panel and Vice-Chancellor of Sheffield Hallam University, said: "The Teaching Excellence Framework results offer – for the first time – an overview of teaching excellence across the entire UK higher education sector. It has been a privilege to chair this ambitious and ground-breaking assessment.
"Alongside the headline results, we are publishing all the data and submissions, and statements of the assessors' findings. Taken together, this is a set of material on teaching excellence which goes further than has been possible for any other university system in the world."
Madeleine Atkins, Chief Executive of the Higher Education Funding Council for England, said: "Students invest significant amounts of time and money in their higher education. They rightly expect a high-quality learning experience and outcomes that reflect their potential. The UK already has a high bar for quality and standards, which all universities and colleges must meet. But the TEF judges excellence above and beyond this, clearly showing the highest levels across the sector.
"The TEF measures the things that students themselves say they care about: high-quality, engaged teaching and a supportive, stimulating learning environment which equips them with the knowledge and skills they need to achieve their potential, and then to progress to a good job or further study."
The TEF results and the evidence used in the assessment can be found at www.hefce.ac.uk. The TEF awards will also be published on Unistats and the UCAS website, alongside other information, to help inform prospective students' choices.
---
Press Office Contact
Uche Graves / Zoe Chadwick
T: 0800 368 9520
E: uche.graves@plmr.co.uk / zoe.chadwick@plmr.co.uk
Notes to Editors
The Royal Veterinary College (RVC) is the UK's largest and longest established independent veterinary school and is a constituent College of the University of London. The RVC offers undergraduate, postgraduate and CPD programmes in veterinary medicine, veterinary nursing and biological sciences, being ranked in the top 10 universities nationally for biosciences degrees. It is currently the only veterinary school in the world to hold full accreditation from AVMA, EAEVE, RCVS and AVBC.
A research-led institution, in the most recent Research Excellence Framework (REF2014) the RVC maintained its position as the top HEFCE funded veterinary focused research institution.
The RVC also provides animal owners and the veterinary profession with access to expert veterinary care and advice through its teaching hospitals; the Beaumont Sainsbury Animal Hospital in central London, the Queen Mother Hospital for Animals (Europe's largest small animal referral centre), the Equine Referral Hospital, and the Farm Animal Clinical Centre located at the Hertfordshire campus.
The Teaching Excellence Framework (TEF) - the first scheme of its kind - recognises excellent teaching and learning across the UK's world-class higher education sector. In order to be considered for a TEF rating, higher education providers have to meet demanding national quality requirements. The TEF measures excellence above and beyond this. The full list of ratings for each higher education provider is published at www.hefce.ac.uk, together with the metrics, statements of findings and the submissions provided in support of the assessments.
The TEF awards are decided by an independent panel of experts, including academics, students and employer representatives. Universities and colleges are assessed against a set of measures which use national data and evidence submitted by the university or college. The TEF measures teaching excellence in three key areas:
Teaching quality: teaching that stimulates and challenges students, and maximises their engagement with their studies
Learning environment: the effectiveness of resources and activities (such as libraries, laboratories and work experience) which support learning and improve retention, progression and attainment.
Student outcomes: the extent to which all students achieve their educational and professional goals, in particular those from disadvantaged backgrounds.
The metrics measure student satisfaction, retention, and progression to employment. The metrics take account of differences in student characteristics, entry qualifications and subjects studied. This allowed the assessors to judge teaching excellence and outcomes for the specific students taught in each university or college. The TEF rating for a given provider is:
Gold for delivering consistently outstanding teaching, learning and outcomes for its students. It is of the highest quality found in the UK
Silver for delivering high quality teaching, learning and outcomes for its students. It consistently exceeds rigorous national quality requirements for UK higher education
Bronze for delivering teaching, learning and outcomes for its students that meet rigorous national quality requirements for UK higher education.
Providers that meet rigorous national quality requirements but which do not yet have sufficient data to be fully assessed may opt-in for a provisional award.
An award will be valid for up to three years.
For more information on the TEF visit www.hefce.ac.uk.
RVC Press Release 21 June 2017
See other Press Releases.
---
You may also be interested in:
The Royal Veterinary College (RVC) is delighted to announce that, following an international search, …