Hertfordshire Local Enterprise Partnership awards RVC £7m grant to build leading One Health Vaccine and Stem Cell research centre
The Royal Veterinary College (RVC) has been awarded a £7 million grant by Hertfordshire Local Enterprise Partnership to support the creation of a state-of-the-art Veterinary Vaccinology & Cell Therapy Hub on its Hawkshead campus.
The Hub will bring together top veterinary and human medical science researchers to advance the 'One Health' approach. The work conducted at this facility, in Brookmans Park, will accelerate the development of next-generation vaccines and cell therapies that will fight key animal infections and ultimately protect humans.
Livestock, and in particular cattle, pigs and poultry, will be the main focus of the Hub because they are the species that provide much of our animal-derived dietary protein. These animals are intensively reared to meet the global demand and as a result, they are increasingly susceptible to infections, hence the need for the development of effective vaccines. The Hub's facilities will support the use of large animal models in vaccine development to create species-specific immunological tools or reagents, replacing the more common use of mice to formulate vaccines for livestock.
Due to open in the summer of 2020, the Hub will contain specialist facilities, such as laboratories, housing for animals and an incubator for small businesses, and is part of a multi-million-pound redevelopment plan for the RVC's Hawkshead campus.
Hertfordshire LEP awarded £7m from the Single Local Growth Fund for the venture.
Welcoming the announcement of the award, Professor Stuart Reid CBE, Principal of the RVC, said: "We are delighted to have secured such a significant grant from Hertfordshire LEP. It will make a huge difference to what we can achieve in the next phase of development of our Hawkshead Campus, supporting the RVC's research mission to contribute globally in a One Health context to some of the most significant challenges facing society."
Professor Jonathan Elliott, Vice Principal for Research and Innovation of the RVC, said: "This is an exciting development for the RVC which will impact of its future success as a research-led higher education institute. With the support of Hertfordshire LEP, the RVC will be able to create a Hub of research activity in this region that brings together academia and business to develop new vaccines, diagnostic tools and cell therapies."
Nitin Dahad, Chair, Enterprise and Innovation Board, Hertfordshire LEP, said: "We are very keen to facilitate greater collaboration between research institutions and business to advance next generation healthcare. The amount awarded demonstrates the importance we attach to this project and strengthens Hertfordshire's position as a potential global leader for vaccine and cell therapy research."
Architect's impressions of the new building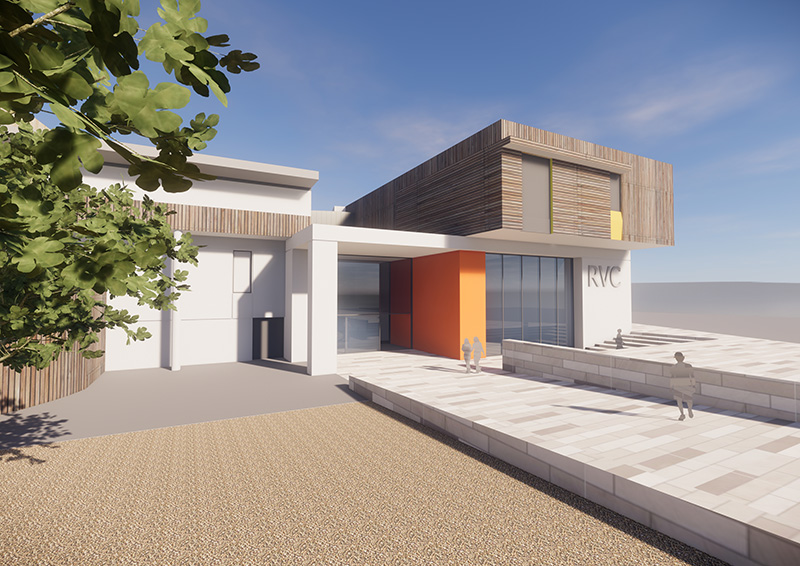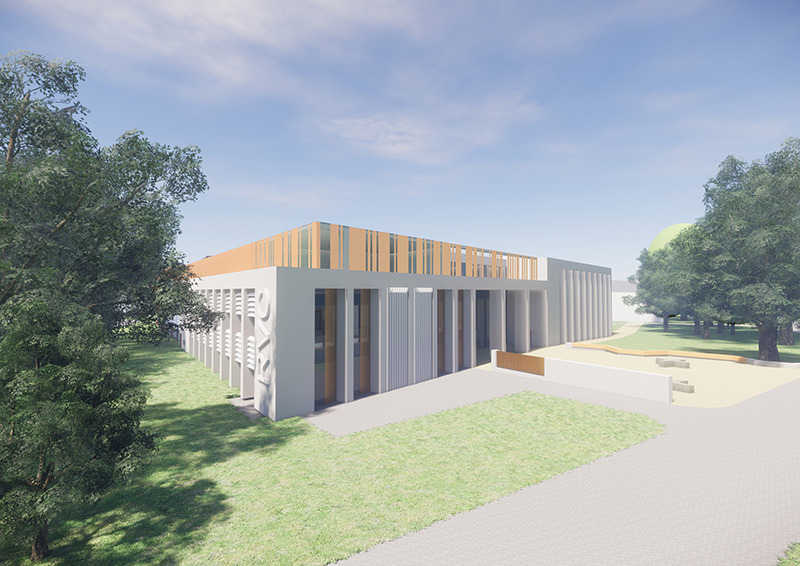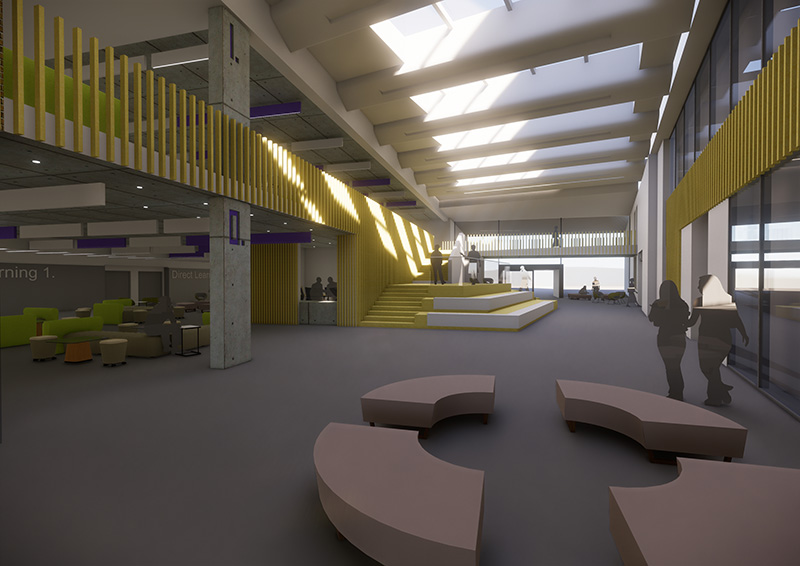 Notes for Editors
About the RVC
The Royal Veterinary College (RVC) is the UK's largest and longest established independent veterinary school and is a constituent College of the University of London.
The RVC offers undergraduate, postgraduate and CPD programmes in veterinary medicine, veterinary nursing and biological sciences.
It is currently the only veterinary school in the world to hold full accreditation from AVMA, EAEVE, RCVS and AVBC.
In 2017, the RVC received a Gold award from the Teaching Excellence Framework (TEF) – the highest rating a university can receive.
A research-led institution, the RVC maintained its position as the top veterinary institution in the Research Excellence Framework (2014), with 79% of its submission being rated as world-class or internationally excellent.
The

RVC

also provides animal owners and the veterinary profession with access to expert veterinary care and advice through its teaching hospitals: the Beaumont Sainsbury Animal Hospital in central London, the Queen Mother Hospital for Animals (Europe's largest small animal referral centre), the Equine Referral Hospital and the Farm Animal Clinical Centre located at the Hertfordshire campus.
About Hertfordshire Local Enterprise Partnership
Hertfordshire LEP is one of 38 Local Enterprise Partnerships tasked by the Government to drive forward economic growth. We work with private and public sector partners to tackle barriers to growth and to ensure that our people, places, and businesses thrive. With our Strategic Economic Plan, we have successfully secured over £300m Government and EU funding to date to support our three key priorities which include Strategic Infrastructure, Skills & Employment, and Enterprise & Innovation.
Find out more about our investments to date at: www.hertfordshirelep.com.
Local Growth Fund
Local Enterprise Partnerships are playing a vital role in driving forward economic growth across the country, helping to build a country that works for everyone. That's why by 2021 Government will have invested over £12bn through the Local Growth Fund, allowing LEPs to use their local knowledge to get all areas of the country firing on all cylinders. Analysis has shown that every £1 of Local Growth Fund invested could generate £4.81 in benefits.
---
You may also be interested in:
The Royal Veterinary College (RVC) has signed a memorandum of understanding (MoU) with the Advanced …