An RVC student was part of the British university equestrian team that scooped gold in an international event held in America this winter.
As well as taking gold at the AIEC Student Riding World Finals in Florida, the British team was awarded the President's Cup. The cup, which is presented to the team who finish top of the yearly rankings, had not been won by a British team in a decade.
The purpose of AIEC is to support, develop and to coordinate university equestrian sports internationally. The World Finals have two leagues ­— gold and silver. Nations gain points during the year in Student Riding Nations Cup events, and the top six countries compete in the gold league. The remaining countries compete in the silver league.
RVC student Jess Campbell was on Team GB with Lauren Innes from the University of Reading and Lottie Kennedy from the University of Birmingham. Winning the gold league, Team GB pipped 2013 World Champions Ireland to the top spot, with Belgium finishing in third place. This victory propelled Britain from third in the yearly rankings to first, allowing them to scoop the President's Cup.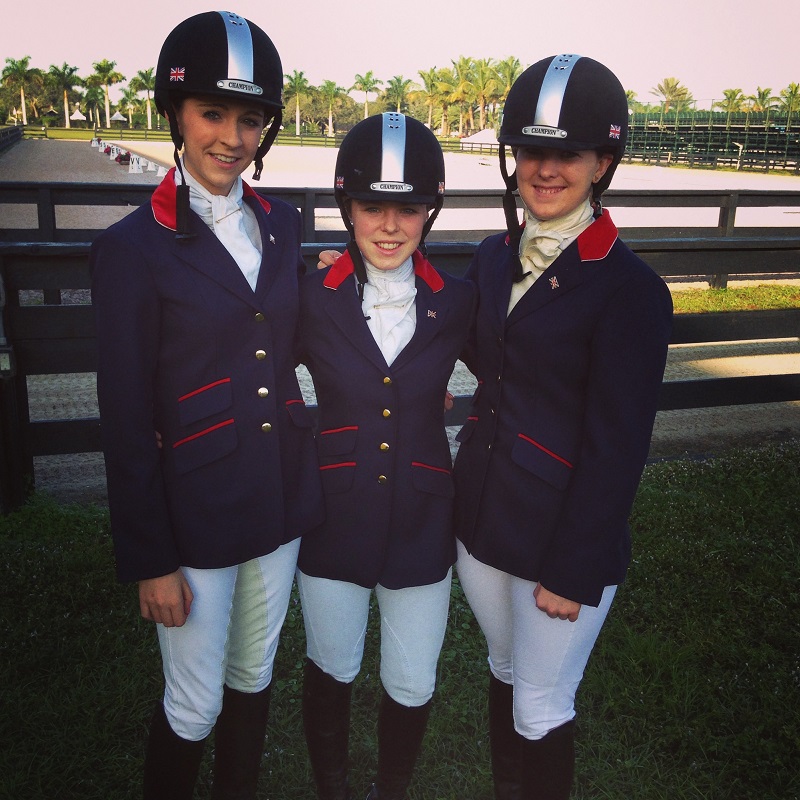 Jess, who is in the fourth year of a BVetMed degree, received a travel grant from the Animal Care Trust (ACT), which is the RVC's registered charity. ACT raises funds to support the RVC's wide range of activities aimed at improving animal health and care. It supports the RVC's commitment to excellence in veterinary education, research and the development of hospital facilities.
Commenting on the success of her team, Jess said: "Our team gold medal and finally winning the President's Cup for Great Britain topped off an absolutely incredible week of top level competition, which was only made possible by the generous support of the ACT and the travel grant. Without the help of the ACT I quite simply wouldn't have been able to make the trip. It was an experience I'm unlikely to be able to repeat - the opportunity to represent my country is what every sports person dreams of."
The competition at the Palm Beach International Equestrian Centre was hosted by the American Student Rider Organization. It took place between December 30 and January 1.
---
You may also be interested in:
The Royal Veterinary College (RVC) has signed a memorandum of understanding (MoU) with the Advanced …