Boost for RVC's Welsh Regional Veterinary Centre
The Royal Veterinary College's Welsh Regional Veterinary Centre (WRVC) has been able to enhance its opportunities for students and its service to farms with the help of support from veterinary pharmaceutical company Zoetis.
The £2,500 contribution has enabled the WRVC to buy laboratory equipment to undertake various diagnostic tests on samples from farm animals. As well as providing veterinary students with opportunities to undertake diagnostic work, the facilities strengthen the RVC's ability to support farms and vet practices in the region.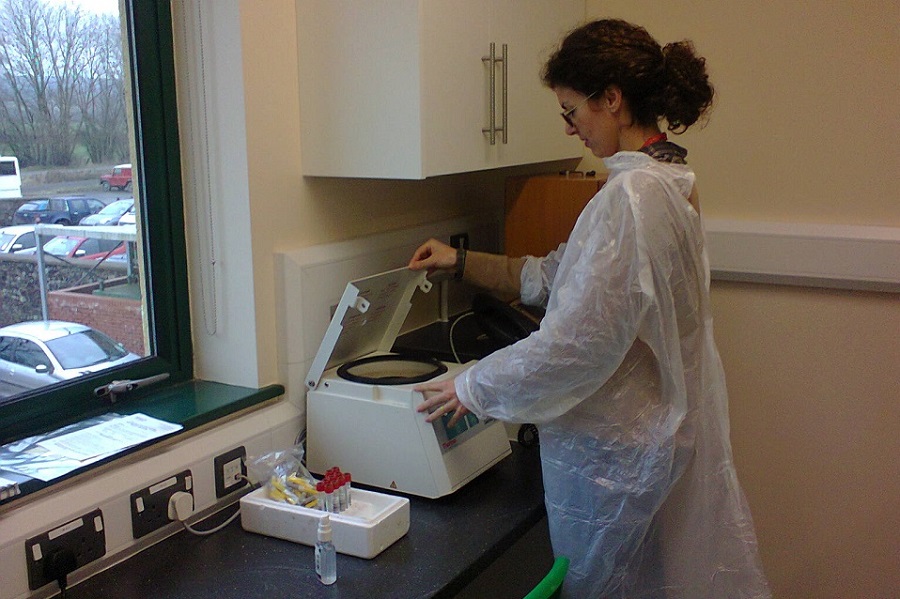 The WRVC, which is based in Carmarthenshire, provides a farm health investigation service to vets and farmers in Wales. Teams of experienced veterinary surgeons and final year students work with local farm vets to identify any problems impairing the productivity, health or welfare of livestock.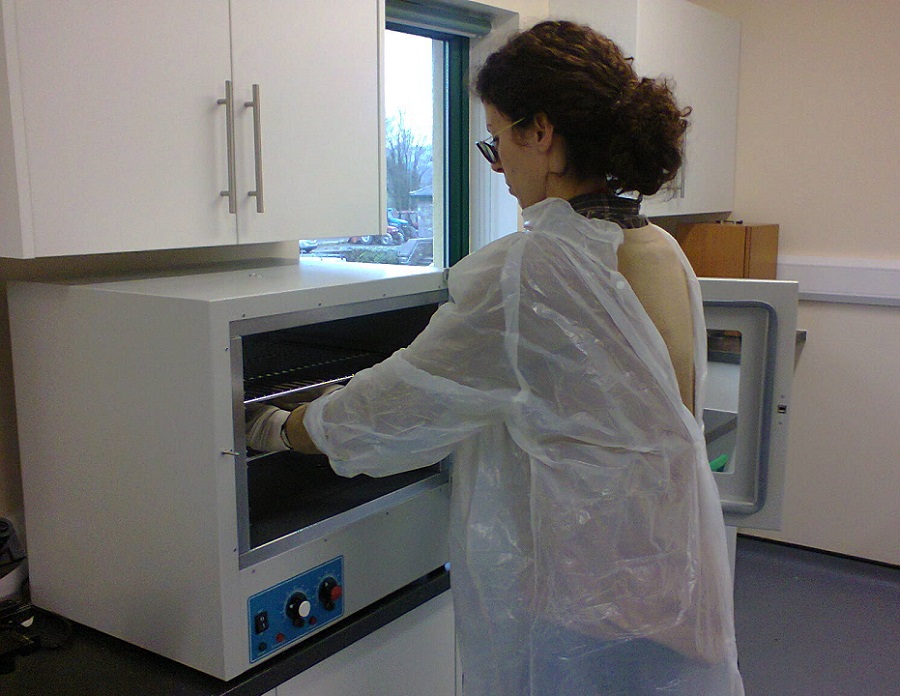 Commenting on Zoetis' support and the value of the equipment purchased to the Centre, Lecturer in Farm Animal Health and Production Dr Neil Paton said: "The donation was given to support us buying equipment for our lab. The equipment purchased so far will allow us to carry out worm egg counting, liver fluke egg counting and conduct mastitis culture and sensitivity testing. The aim here is to build up a facility we can open up to local farmers and local vets and allow them to come in and do either farmer training or diagnostics."
Zoetis representative John Tulloch, who is a former RVC student, said: "Zoetis are keen to support the veterinary profession in engaging with their client base to promote the value of disease prevention. The WRVC is an example of a fantastic resource that helps support the local agricultural community with their consultancy, but also provides an excellent environment for clinical veterinary students to learn some of the key practical, diagnostic and professional skills in becoming a farm animal vet. We are pleased to support such a scheme that is putting evidence-based veterinary medicine as a key component of veterinary education and farm health diagnostics and planning."
Commenting on how the RVC has developed since he was a student, he added: "As an RVC graduate it is fantastic to see how far the farm department has developed since I was a student. The clinical students now get a much wider range of experiences through the links with the WRVC and Kingston Maurward College. Combined with their EMS, this enables them to be much better prepared for their first year in practice and get a much deeper understanding what value a farm vet can bring to their clients."
---
You may also be interested in:
Ahead of Vet Nursing Awareness Month (VNAM) beginning the 1st May, the Royal Veterinary College ( …