Boltons Park Farm hosts over 850 visitors for Open Farm Sunday
The Royal Veterinary College (RVC) hosted over 850 visitors from the local community and further afield last weekend for Open Farm Sunday.
Open Farm Sunday is a free annual event that showcases the inner-workings of a modern dairy farm. Based at Boltons Park Farm, part of the RVC's Hawkshead Campus, visitors were able to learn about all of the activities on our working farm, including the teaching that we undertake with our veterinary and science students, the calving and milking cycle of our dairy herd, the way that we manage our land and water to ensure good environmental stewardship, and the management of our sheep flock, including a shearing demonstration.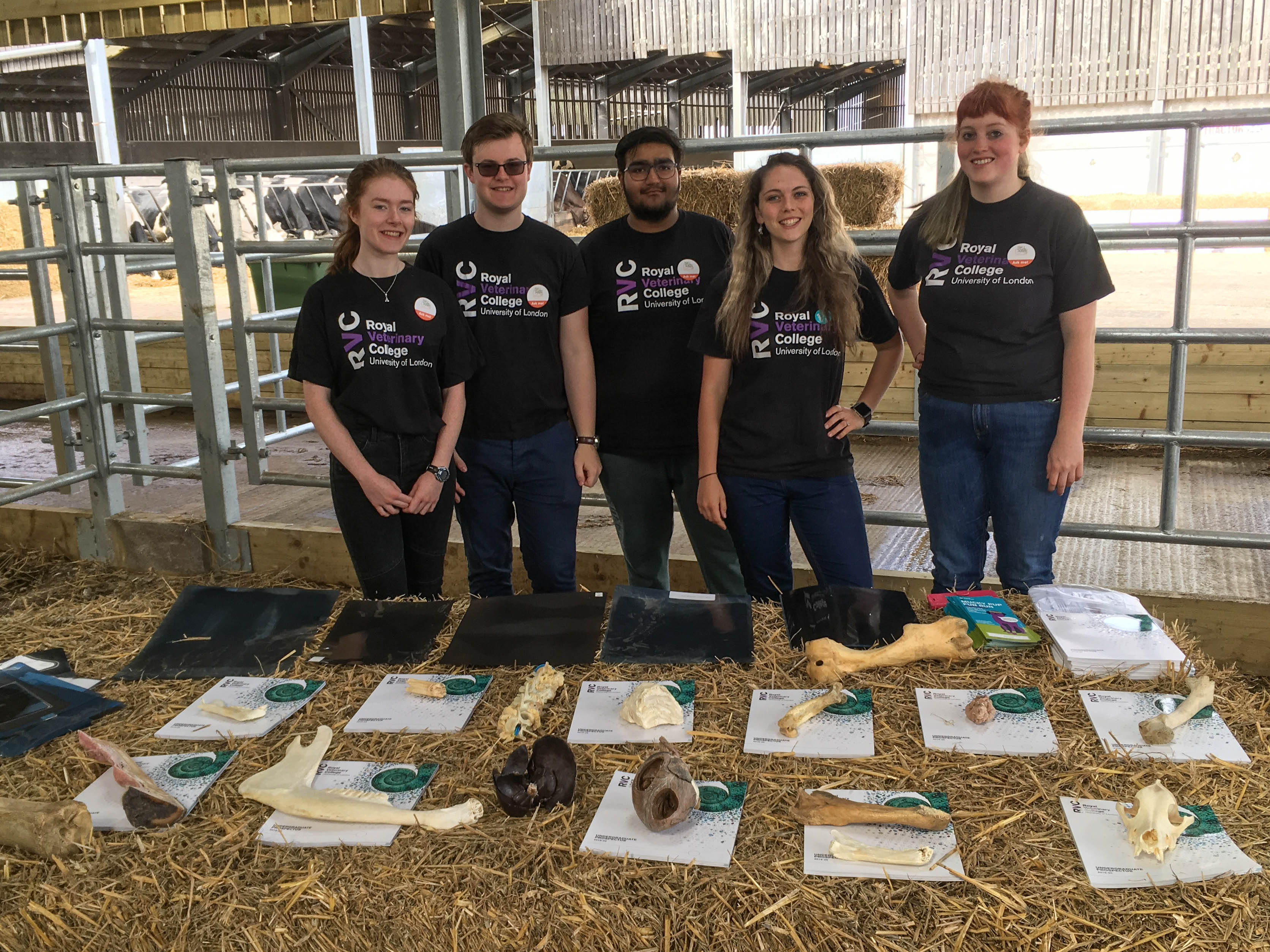 Professor Ken Smith, Head of Pathobiology and Population Sciences, said: "Open Farm Sunday is a central event in the RVC calendar that enables our staff and students to inform our many visitors about how Boltons Park Farm contributes to the teaching, research and clinical missions of the RVC, and it is always a delight to see so many happy faces on the day."
Our veterinary students led a number of tours around Boltons Park Farm, and RVC staff spoke about their work at the veterinary school. We also had Dawlicious Ice Cream - a local Jersey herd's ice cream, Coffee Bee - a mobile cafe serving great coffee and refreshments, and many other attractions across the farm.
Lucie Stratton, Bachelor of Veterinary Medicine student, said: "It's a real privilege to help welcome members of the public to Bolton Park farm. It's a great opportunity to show people what a great facility we have here."
Lucie continued: "I'm really proud to have been able to share some of my wonderful experiences of the farm through my studies at RVC, and hopefully inspire greater interest in where our food comes from, and future generations of vets."
If you have any pictures of the day's events please share them with us on social media.
We look forward to seeing you again in 2019!