AUA Awards Mark of Excellence to The Royal Veterinary College
The Royal Veterinary College (RVC) is delighted to have been awarded the Association of University Administrators' Mark of Excellence at full institutional level.
The Mark of Excellence is an award for Higher Education Institutions who have demonstrated their commitment to the AUA professional values and who have successfully embedded the AUA CPD Framework into their professional services staff development provision.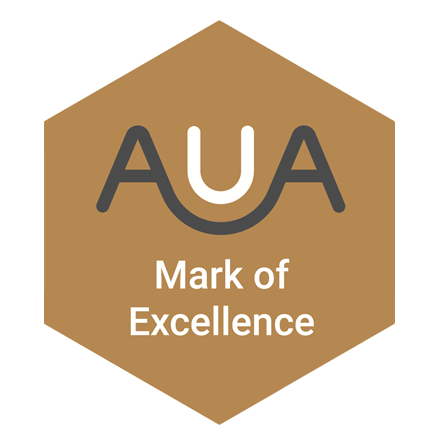 This achievement is the result of the dedication and efforts of many people which commenced in 2011, when the RVC first started to work with the AUA CPD Framework as part of a pilot project. Since then, the RVC has successfully embedded the Framework into all aspects of the employee lifecycle for staff across the whole RVC, applying not only to professional service staff but to academic colleagues too.

There were several aspects of the RVC's application that the assessment panel found especially impressive. They commended the comprehensive and joined up approach to embedding the Framework in all development processes, including appraisal. The panel also commended the inclusion of the Mark of Excellence in the Strategic Plan, demonstrating senior support and commitment to achieving the Mark. They found the RVC's aspirations to potentially extend the use of the Framework to apply to students in the future very exciting and are looking forward to learning how this might be done.
Professor Stuart Reid, Principal said: "Seeking and attaining appropriate endorsements of this kind is an important part of the way we have taken the RVC forward in recent years. (The MoE) is every bit as central to saying who we are as the discipline or profession specific accreditations, standards and affiliations we proudly own."
Ian Darker, Chief Operating Officer and Secretary to Council said: "We're both delighted and honoured to be awarded the Mark of Excellence. It is something we have been working towards for some time and to receive this recognition of our efforts is all the more poignant coming at such a challenging time for the sector and the whole country. I think I can honestly say that I have seen evidence, almost every day since the crisis hit, of the value of the Framework and the positive impact it can have on an institution. For that reason, I would also say just how proud and grateful we are to have been part of such a worthwhile initiative."
The Award of the Mark of Excellence is for three years in the first instance, from 30 April 2020 to 29 April 2023.
Find out more about the award of the Mark to the RVC on the AUA website
---
You may also be interested in:
The Royal Veterinary College (RVC) has signed a memorandum of understanding (MoU) with the Advanced …