Are critically endangered mountain gorillas at risk from human disease?
People often worry about the risks involved of catching diseases from animals, such as rabies. However, the risk humans pose to animals is often only considered once a species becomes critically endangered.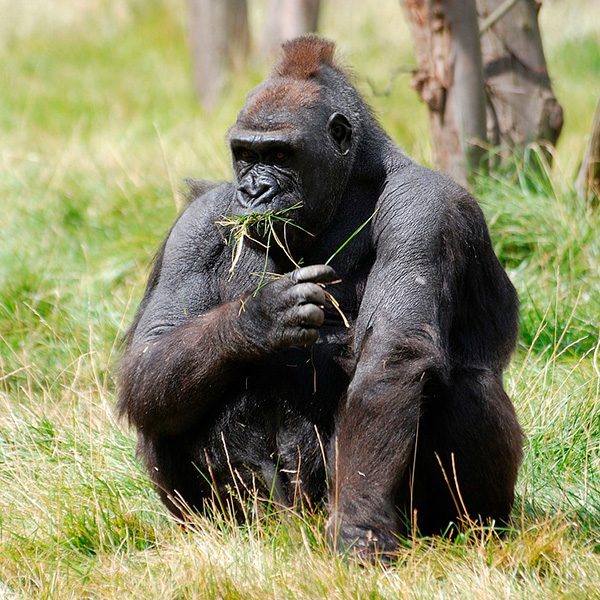 Students from The Royal Veterinary College, in London, have completed research to identify if critically endangered mountain gorillas have contracted human diseases.
Mountain gorillas live in two isolated regions: the Bwindi Impenetrable National Park (BINP) in Uganda and the Virungas, bounded by Uganda, Rwanda, and the Democratic Republic of Congo. They are now threatened by the increased risk of disease transmission from humans and livestock.
Precautions are now required to avoid interspecies transmission of 'novel' pathogens amongst several mountain gorilla groups in these regions. This is because, in 1993 the gorillas in BINP were habituated to humans to promote wildlife tourism and behavioural research. This process led to gorillas venturing outside protected regions to forage.
Previous surveys in these gorilla populations detected specific parasites, including Cryptosporidium. A team of undergraduate and postgraduate students from the RVC have now carried out a molecular study of single-celled parasites infecting mountain gorillas, cattle, goats and humans from 15 sites in and around BINP.
RVC students detected various pathogens, including low levels of Cryptosporidium parvum in gorilla and goats, and Giardia duodenalis in humans and cattle. Previous studies suggest these pathogens are zoonotic, meaning they can be passed from animals to humans, and vice-versa.
Although zoonotic pathogens were detected, the data found no evidence for inter-species parasite transmission cycles. It also suggests that the stringent hygiene policies employed by those who interact with the gorillas are currently effective.
The RVC therefore recommends further work is required to better understand these hygiene systems and explore the discrepancies between published studies.
Professor Damer Blake, a parasite geneticist at the RVC, said: "Expanding this work to assess the flow of bacterial and viral pathogens will be valuable, and help enhance welfare practices as well as hygiene policies employed by those who interact with animals in a professional capacity."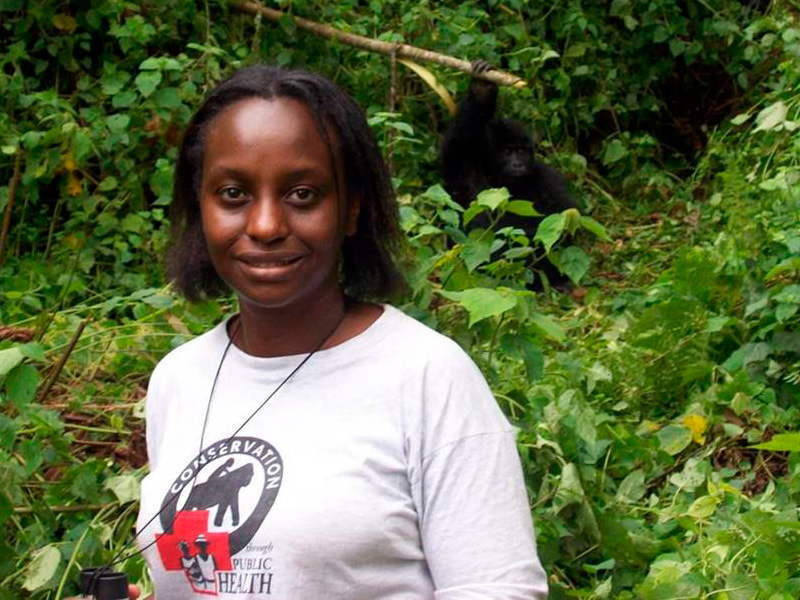 Dr. Gladys Kalema-Zikusoka, a veterinarian who graduated from RVC, and founder of Conservation Through Public Health, said "After fatal scabies outbreaks in mountain gorillas were traced to people living around BINP, we started to proactively prevent and control cross species disease transmission by improving the health of local communities and conducting such studies with RVC students. We are pleased that this collaboration is enabling us to generate important information to protect this critically endangered species."
---
Press Office Contact
Uche Graves / Zoe Chadwick
T: 0800 368 9520
E: uche.graves@plmr.co.uk / zoe.chadwick@plmr.co.uk
Notes to Editors
The Royal Veterinary College (RVC) is the UK's largest and longest established independent veterinary school and is a constituent College of the University of London. The RVC offers undergraduate, postgraduate and CPD programmes in veterinary medicine, veterinary nursing and biological sciences, being ranked in the top 10 universities nationally for biosciences degrees. It is currently the only veterinary school in the world to hold full accreditation from AVMA, EAEVE, RCVS and AVBC.
A research-led institution, in the most recent Research Excellence Framework (REF2014) the RVC maintained its position as the top HEFCE funded veterinary focused research institution.
The RVC also provides animal owners and the veterinary profession with access to expert veterinary care and advice through its teaching hospitals; the Beaumont Sainsbury Animal Hospital in central London, the Queen Mother Hospital for Animals (Europe's largest small animal referral centre), the Equine Referral Hospital, and the Farm Animal Clinical Centre located at the Hertfordshire campus.
RVC Press Release 8 August 2017
See other Press Releases.
---
You may also be interested in:
The Royal Veterinary College (RVC) has signed a memorandum of understanding (MoU) with the Advanced …