Agreeing language in veterinary endocrinology
The Royal Veterinary College (RVC) has hosted a two-day symposium about endocrinology, with a focus on the terminology used by clinicians and researchers and how well this should transmit a common meaning across the field.
Using a common language in medical science aids the communication and comparison of clinical data, both in clinical practice and in research settings. In veterinary endocrinology, however, many terms are used without a commonly accepted exact meaning of those terms.
Additionally, veterinary endocrinology is a moving field, where sudden changes can lead to uncertainty in terms of what is recommended practice.
The symposium, held at the Hawkshead campus of the RVC on July 17 and 18, brought together members of the European Society of Veterinary Endocrinology (ESVE) and Society for Comparative Endocrinology (SCE).
The delegates were welcomed to the RVC by Senior Lecturer Internal Medicine Stijn Niessen, who is also ESVE President. Dr Niessen has proposed that the SCE collaborates with an ESVE-initiated programme called 'ALIVE' which aims to create a body of common terminology in the field of veterinary endocrinology.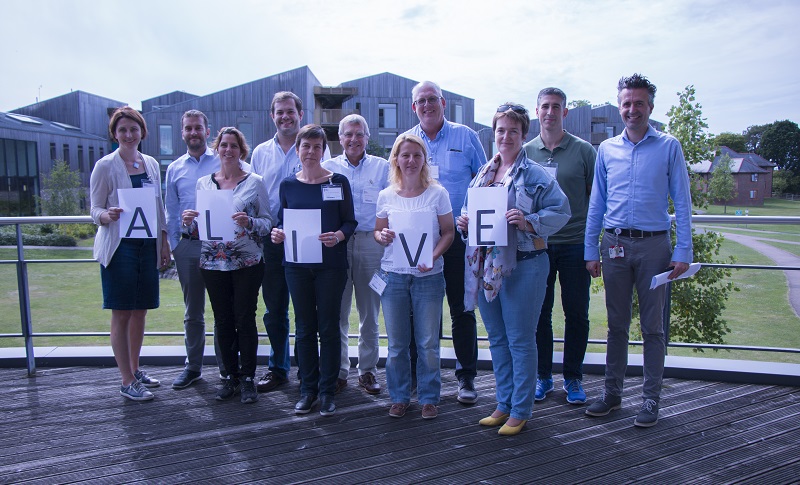 As part of the project, the ESVE is also looking to provide a mechanism through which recommendations could be formulated representative of the ESVE membership in reaction to a current affair issue causing a stir in our field at any moment in time. The symposium at the RVC was the first of a series of two-day meetings held by a mixed group of ESVE and SCE members. The group will work towards an agreement on terms pertaining to common veterinary endocrine diseases, their diagnosis and management. The result of each meeting will be transformed into an online survey, which is put forward to the membership of ESVE and SCE within two months.
Commenting on the symposium and the importance of ensuring common language is used in the field of endocrinology, Dr Niessen said: "In many fields of veterinary medicine, we are currently trying to run before we can walk. Agreed definitions of clinical terms is lacking. This means that we cannot compare studies or combine the results of multiple individual studies to provide us with strong conclusions and disease recommendations.
"For instance if we look at whether a new drug genuinely makes a difference in enabling a diabetic cure, or diabetic remission, then we first need to all agree what constitutes a solid diagnosis of diabetes and what constitutes a true diabetic cure. This project aims to break the status quo and as founder of the project and ESVE President I am proud to see 14 experts from across Europe here today to start this valuable process. During two intense days full of meetings and brainstorming sessions we hope to move our field significantly forward by agreeing a common language."