Award for Diabetes Remission Research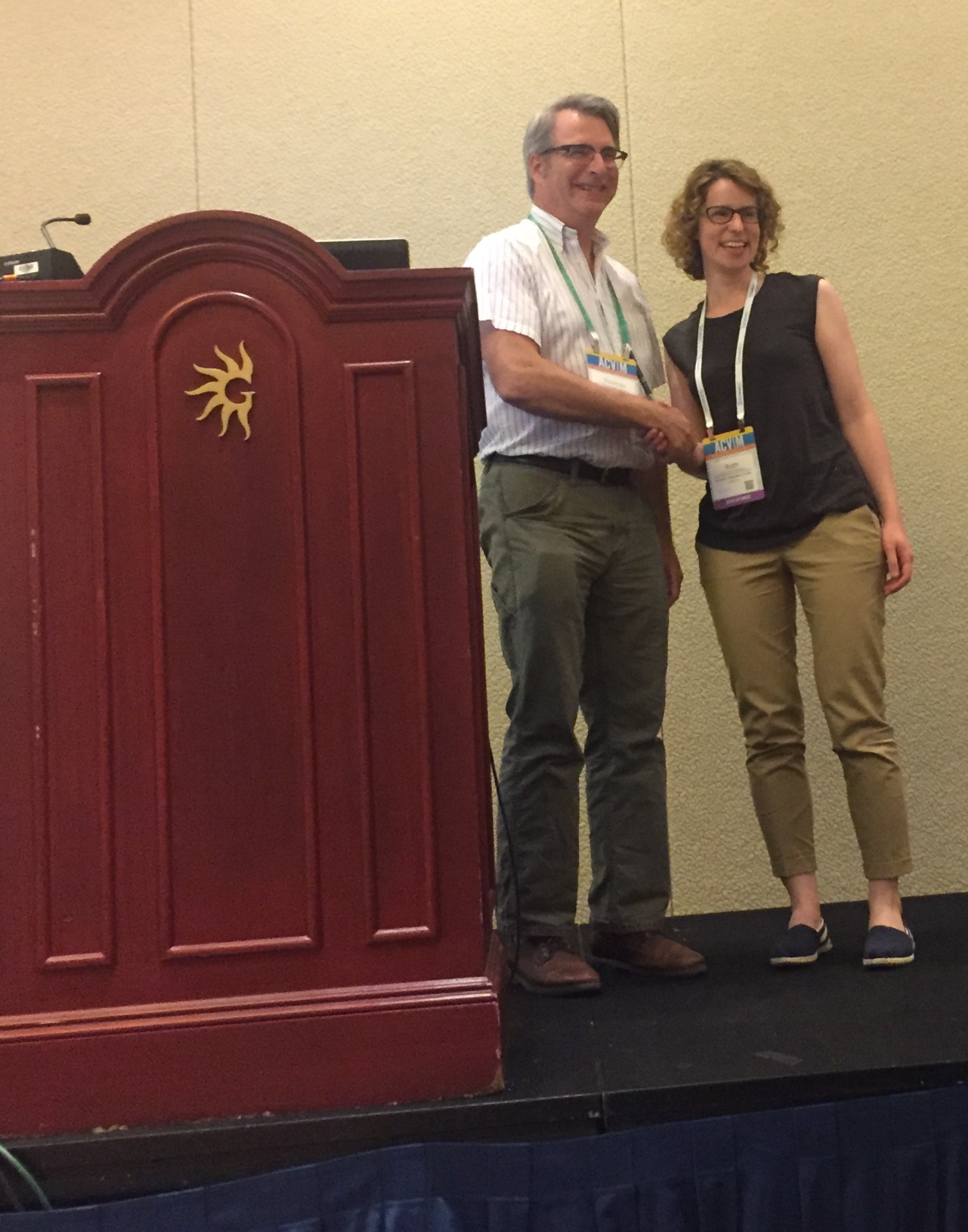 A VetCompass project entitled "Diabetic Remission in Cats Examined in UK Primary-Care Veterinary Practices: Occurrence and Risk Factors" helped Ruth Gostelow to win the Dechra Early Career Endocrinology Researcher prize at last week's American College of Veterinary Internal Medicine (ACVIM) Forum last week. The project was presented as an oral abstract and was the first to study the diabetic remission rate among cats examined in UK primary-care practice. The study was also the first to demonstrate an increased likelihood of remission in Burmese diabetic cats.
Pictured is Ruth receiving her award from the Society of Comparative Endocrinology president, Thomas Schermerhorn.