Graduate Diploma in Equine Locomotor Research (GradDip ELR) UK
This programme is currently closed to new applicants. A revised programme may be available in the future.
The Graduate Diploma in Applied Equine Locomotor Research from the RVC offers professional farriers the chance to develop the skill-set necessary to produce original research and increase the evidence base behind farriery.
The course takes a minimum of two years and a maximum of five years to complete. Some of the programme is delivered during residential weekend sessions while some of the learning is self-directed, with continuous support from teaching staff.
What's on offer?
This course is delivered in a blended format combining online learning with residential weekends to ideally suit the busy schedule of the professional farrier. The next intake will be in January 2021, will be UK based and the residential weekends are being held at the RVC at our Hawkshead Campus outside London. Anyone interested in this course will need to meet the study Visa requirements to enter the UK on six occasions over two years. If you are interested in the USA based version of the course more information can be found here. We anticipate that the next USA based course will commence in January 2022.
Why choose this course?
Participants in the course will develop knowledge and skill in equine locomotor research directly related to the field of farriery. The course is specifically designed to enable participants to develop the necessary scientific and academic skills in order to produce their own research project to the highest professional standard.
Qualification
Graduates will be awarded a Graduate Diploma in Equine Locomotor Research, which is a Level 6 (FHEQ) UK Higher Education qualification. The programme has been carefully designed to help graduates meet the project and presentation requirements for the Fellowship of the Worshipful Company of Farriers examination.
---
Jim Ravenscroft, Farrier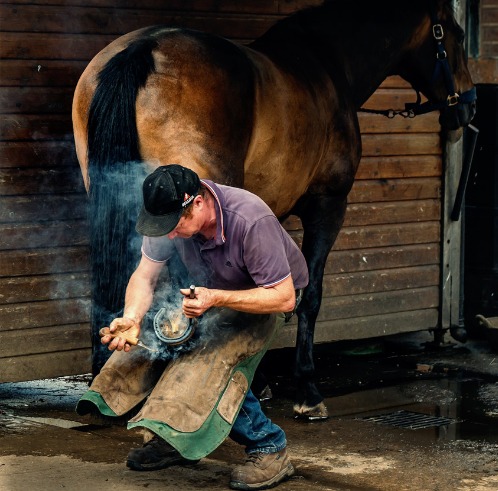 The Graduate Diploma has allowed me to broaden my experience, and to learn from some of the country's leading researchers whilst completing a dissertation that could be used towards the FWCF – it was far too good an opportunity to miss.

I have found the structured approach that builds the paper over different modules invaluable. Combine this with access to the Structure and Motion Laboratory and help from academics that write papers every day. The only drawback is having to narrow down to one chosen topic!

I have learned so much about the whole process of research and this has given me the confidence to question a lot in my everyday work.
---
Sign up to hear more from RVC
If you're interested in studying this course, and would like to stay informed, sign up to our RVC For Me mailing list to receive relevant information about upcoming events, students stories and life at the Royal Veterinary College.
---
How is the course structured?
The course divides into two distinct sections.
We are mindful of the fact that the farriery profession is made up of a cross-section of individuals with varying educational backgrounds. Section 1 acts as a springboard that enables participants who have not had any involvement in formal education in a number of years to familiarise themselves with current learning methods and thus "ease into" academic work.
Section 1: Contemporary Study Skills
This section of the course includes the following topics:
Introduction to online learning
Learning styles and self-regulation of learning
Searching for information
Communication skills
Academic writing
Presentation skills
Section 2: Applied Equine Locomotion
The course comprises of five modules
Module 1: Equine locomotor biomechanics and orthopaedics
Module 2: Critical evaluation of scientific literature
Module 3: Study design and equine locomotor assessment methods
Module 4: Data processing, analysis and presentation
Module 5: Research project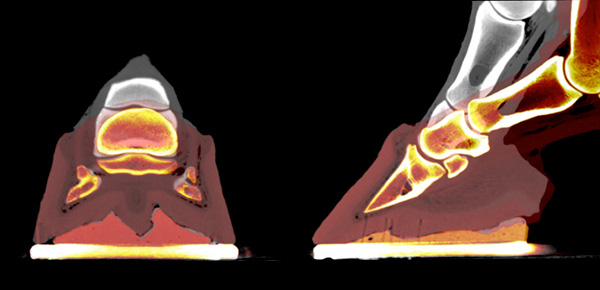 Timetable for the 2021 intake
The course will be offered as a combination of online learning and weekend seminars. For the 2021 intake, the six residential weekends will be held at the Royal Veterinary College, Hawkshead Campus in Hertfordshire.
Please find the provisional timetable below. Please note that this timetable may be subject to change.
Module
Starting date
Residential days
Deadline course work
End date
Stage 0
Contemporary Study Skills
04/01/2021
09 & 10/01/2021
05/04/2021
07/05/2021
Stage 1 (Year 1)
Equine locomotor biomechanics and orthopaedics
06/09/2021
25 & 26/09/2021
25/10/2021
12/11/2021
Critical evaluation of scientific literature
22/11/2021
04 & 05/12/2021
22/01/2022
11/02/2022
Study design and equine locomotor assessment methods
21/02/2022
05 & 06/03/2022
11/04/2022
22/04/2022
Stage 2 (Year 2)
Data processing, analysis and presentation
26/09/2022
08 & 09/10/2022
07/11/2022
25/11/2022
Research project
05/12/2022
25 & 26/02/2023
27/03/2023
14/04/2023
How much study time is involved?
Section 1: This section lasts 4 months and participants are expected to spend five hours of study a week
Section 2: A minimum of 24 months and participants are expected to spend ten hours of study a week
"Study" does not only include the time sitting at a desk and working on the computer or reading scientific literature it also includes thinking "on the job", discussing cases with fellow farriers, vets or other knowledgeable stakeholders as well as collecting data, e.g. taking photographs of horses' feet or reflecting on what you could have done differently with the last horse while driving to the next horse, can count as "study" time.
Assessment
Each module will have online homework associated with it that will be used for assessment. For each module there will be an element of assessed written work.
The written assessments may include: case studies, a literature review, study proposal and review of your data. Your final assessment will include the full written report of your research project alongside a presentation of your project.
Your studies will be supported at every stage by the staff teaching on each module as well as your personal academic tutor and the Learning Development Team.
Examples of previous graduates' research project titles:
The influence of horseshoes and substrates on mid stance hoof orientation- a dynamic assessment
Relationships of Internal and External Hoof Wall Morphology
An Investigation into the Equine Digital Cushion
The Effects of Horseshoe Type and Dimensions on Hoof Capsule Strain
Evaluation of limb length disparities in horses with asymmetrical hoof angles of the fore limbs
An examination of the relationship between equine horn tubule growth alignment at the dorsal hoof wall, and the articular and distal planes of the coffin bone.
The effects of various shoe clip applications on hoof wall expansion, and forces exerted on the hoof by the clips
The effects of shoe position of a Rolled-Rocker shoe on equine movement in trot
The effects of horseshoe placement on the hoof during stance, unrollment, stride length and speed.
Limb Length Disparity of the Thoracic Limb and Hoof Angle Asymmetry
The Effects of Rockered Toe Horseshoes on Hoof Morphology Over Three Shoeing Cycles
Who will I be taught by?
Section 1 of the course, Contemporary Study Skills, will be taught by the Learning Development Team led by Veronica Brewster.
All the staff involved in delivering this section of the course are experienced in supporting vocational learners with little or no experience of post-16 education or with long gaps since undertaking formal education. They are also trained to support students with diagnosed/undiagnosed Specific Learning Differences (SpLD) such as dyslexia/dyspraxia.
Section 2 of the course, is led by Dr. Thilo Pfau with the support from: the Structure and Motion Lab, the Equine Referral Hospital, anatomy and epidemiology departments.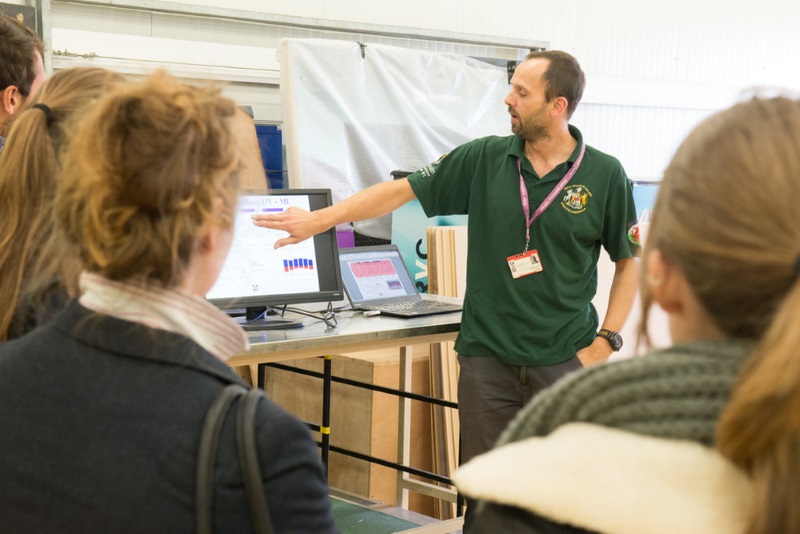 Dr Thilo Pfau is Senior Lecturer in Bioengineering. Additional teaching and support will be provided by other RVC staff including clinicians, pathologists, epidemiologists and statisticians as needed.
The RVC's Structure and Motion lab is the most extensive facility in the world dedicated to animal locomotor biomechanics with the horse at its centre. The RVC's clinical facilities combined with the expertise of the equine group provides the ideal ground for the programme in equine locomotor research.
Access to resources
The participants will have access to the RVC library resources (residential as well as online) providing them with access to all relevant books, journals and other publications they may need. Online search facilities provide access to multiple databases including CAB, PubMed, Web of Science, WildPro and Cochrane. All students off-campus can access electronic journals, eBooks and databases via the Virtual Learning Environment, RVC Learn.
A joint Helpdesk operates during opening hours, offering library and first-line IT support, audio- visual and classroom support services, user education programmes and a bookshop. On-site IT support is available 8am to 6pm Monday to Friday, with an off-site out of hours' service (NorMAN) also provided.
RVC Learn, a Moodle-based Virtual Learning Environment, is used at the RVC to enable students to access course materials online. It provides one central area for students to review class materials, to participate in online tests and directed learning sessions, and to collaborate with their peers and communicate with their tutors. Integrated with the RVC Streaming Server, Learn provides students with access to relevant multimedia such as lecture recordings both as podcasts and video. The course will have its own online back-up material, support system, reading materials and discussion boards. The course material will include videos, webinars, and podcasts as well as traditional reading material. We believe that this will facilitate "learning on the go", by allowing the busy practitioner to access material easily during working hours e.g. by listening to podcasts in the car or viewing content on their smart phone or tablet between clients.
For students to be able to successfully complete this course they need practical experience in advanced hoof care and academic capability.
Students need to demonstrate their academic ability to work at FHEQ level 5 before starting the course. This will be achieved by a combination of previous experiential learning and the successful completion of a bridging module on contemporary study skills, section 1 of the course.
Admission will be open to all farriers who are eligible to be registered with the UK's Farriers Registration Council and have a minimum of two years' practical experience in advanced foot care. In the two-year post training period the applicant must have been the responsible professional in charge of the decision-making process and the caseload must have included cases beyond routine foot care where the applicant must have developed remedial foot care strategies.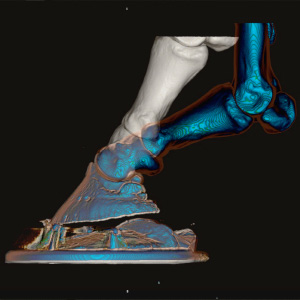 Applicants need to demonstrate this by submitting:
proof of their UK farrier registration;
evidence of their continuous professional development;
a personal statement outlining why they wish to undertake the Graduate Diploma in Equine Locomotor Research;
a short portfolio detailing your experience of advanced farriery cases;
a reference letter from a veterinary surgeon they have worked with on advanced foot care cases.
Different countries have different legislation regarding foot care in horses and we would consider applications from individuals who can demonstrate the necessary experience in advanced foot care and can provide evidence of reflective practice in the form of a more extensive portfolio. This portfolio will need to include evidence of their foot care training (the extent and quality have to be similar to the UK farriery training requirements), their work experience with the emphasis on advanced cases, and other supporting evidence which may include publications, presentations and reflective case discussions.
English Language Requirements
A good working knowledge of scientific English is essential in order to follow the course.
All applicants who are not native English speakers must have an acceptable English Language qualification:
IELTS (Academic) score of 7.0 or above with minimum of 6.5 in each component.
We can accept a range of other qualifications as alternatives to IELTS, please find the full list here.
Applicants who meet these criteria will be selected on the basis of professional achievement.
Students must be able to attend the residential days in person and are responsible for fulfilling all visa requirements if applicable. Students will be responsible for their own travel and accommodation arrangements.
Interview conducted by Thoroughbred Daily News with Jude Florio, a USA based farrier and a graduate of the RVC's Grad Dip ELR course
---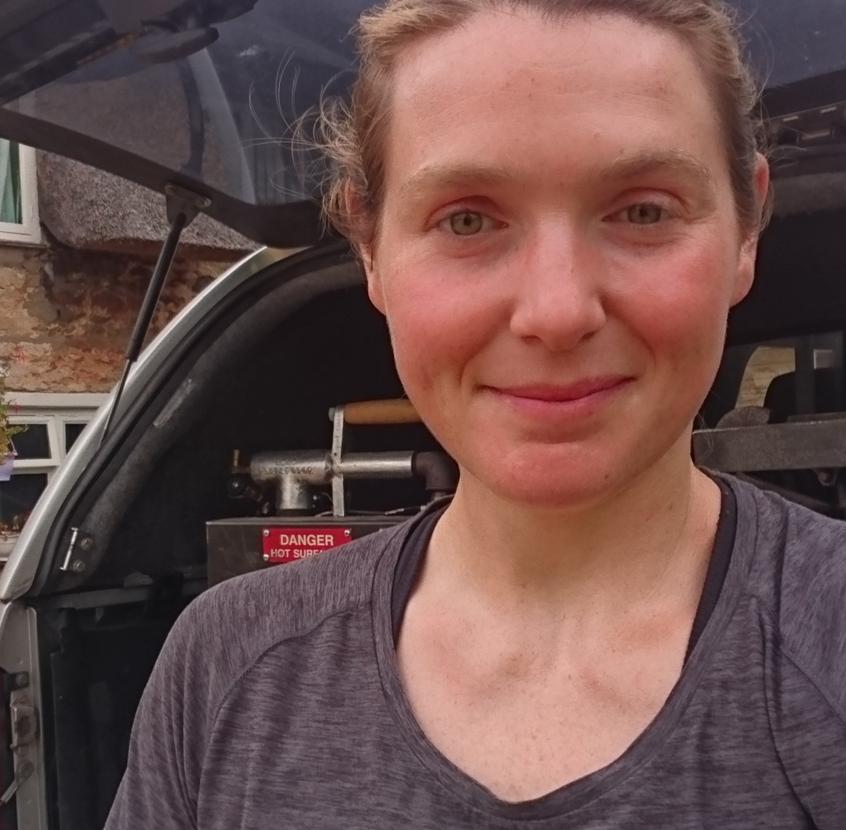 "I chose to join the Graduate Diploma because I have been looking to future proof my career and this course offers the chance to gain a widely recognised higher qualification focused around my interest in farrier theory. Also the planned winter studies left me time to work hard with my business during the busy summer period.
"The course has quickly benefited my everyday life as a farrier; I can research client's questions and answer them with factual information, I have gained more confidence with the complex theory of laminitis (my chosen area to study), and have learned additional skills such as reflection, which has changed the style I converse with some clients with success. The wide access to the RVC's up-to-date resources has been really valuable.
"I highly recommend this course to all farriers who would like to further their career. It provides great support for the transition into higher education with high quality lecturers and resources, which I would have found too daunting to do alone. The course provides skills that are recognised outside of the farrier industry as well that support the AWCF or fellowship qualification. Although it is hard work to study alongside the business, it is a refreshing change to the day job."
Lauren Love nee Carey, Farrier
---
"The Graduate Diploma course is a fantastic way of encouraging farriers to research with the added incentive of publication also. Communication between farriers and vets, I feel, could be significantly improved, and this course will go some way to strengthen this.
"Initially, I was very apprehensive about studying at a much higher level, but the support received from the tutors so far has been second-to-none. The structure of the Contemporary Study Skills course takes into consideration the full-time working farrier and allows the students the flexibility to fit study around work.
"I have enjoyed answering questions that have frustrated me in my day-to-day work for some time, and it is great being able to utilise the most up-to-date technology at the RVC to achieve this."
Michael Woods, Farrier
Tuition Fees
Fees are to be confirmed for the 2022 intake.
As a guide, the tuition fees below are for the full-length of the course for Grad Dip in ELR (UK-based) which started January 2020
Helena Kennedy Foundation
The Foundation exists to overcome social injustice by providing financial bursaries, mentoring and support to disadvantaged students from the further and adult education sectors, enabling them to complete their studies in higher education and move on successfully into employment or further studies.