Graduate Diploma in Equine Locomotor Research (GradDip ELR)
The new Graduate Diploma in Applied Equine Locomotor Research from the RVC offers professional farriers the chance to develop the skill-set necessary to produce original research and increase the evidence base behind farriery.
The course takes a minimum of two and a maximum of five years to complete. Some of the programme is delivered during residential weekend sessions while some of the learning is self-directed, with continuous support from teaching staff.
What's On Offer?
This course is delivered in a blended format combining online learning with residential weekends to ideally suit the busy schedule of the professional farrier. The next intake will be in January 2019 and will be UK based. Applications for that intake will open in Spring 2018. For the 2019 intake the residential weekends are being held at the RVC at our Hawkshead Campus outside London. Anyone interested in this course will need to meet the study Visa requirements to enter the UK on six occasions over two years.
Why choose this course?
Participants in the course will develop knowledge and skill in equine locomotor research directly related to the field of farriery. The course is specifically designed to enable participants to develop the necessary scientific and academic skills in order to produce their own research project to the highest professional standard.
Graduates will be awarded a Graduate Diploma in Equine Locomotor Research, which is a Level 6 (FHEQ) UK Higher Education qualification. The programme has been carefully designed to help graduates meet the project and presentation requirements for the Fellowship of the Worshipful Company of Farriers examination.


How is the course structured?
The course divides into two distinct sections.
We are mindful of the fact that the farriery profession is made up of a cross-section of individuals with varying educational backgrounds. Section 1 acts as a springboard that enables participants who have not had any involvement in formal education in a number of years to familiarise themselves with current learning methods and thus "ease into" academic work.
Applicants who already hold a degree may be exempt from this and can apply for an exemption from Section 1 of the course and direct entry into Section 2.
Section 1: Contemporary Study Skills
This section of the course includes the following topics:
Introduction to online learning

Learning styles and self-regulation of learning

Searching for information

Communication skills

Academic writing

Presentation skills
Section 2: Applied Equine Locomotion
The course comprises of five modules
Module 1: Equine locomotor biomechanics and orthopaedics

Module 2: Critical evaluation of scientific literature

Module 3: Study design and equine locomotor assessment methods

Module 4: Data processing, analysis and presentation

Module 5: Research project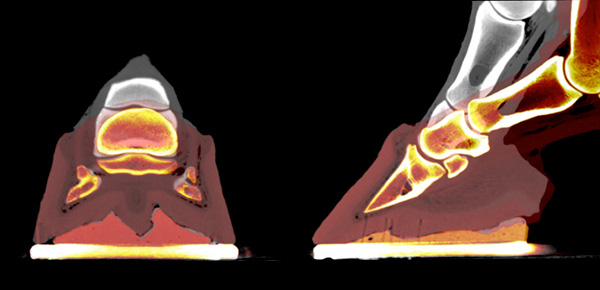 Timetable for the 2018 intake
The course will be offered as a combination of online learning and weekend seminars. For the 2018 intake, the 6 residential weekends will be held at the University of Pennsylvania, New Bolton Center.
Please find the provisional timetable below. Please note that this timetable may be subject to change.
Module
Starting date
Residential days
Deadline course work
End date
Section 1:
Contemporary Study Skills
08/01/2018
13+14/01/2018
09/04/2018
07/05/2018
Section 2:
Equine locomotor biomechanics and orthopaedics
10/09/2018
29+30/09/2018
29/10/2018
12/11/2018
Critical evaluation of scientific literature
26/11/2018
08+09/12/2018
02/01/2019
14/01/2019
Study design and equine locomotor assessment methods
28/01/2019
09+10/02/2019
25/02/2019
11/03/2019
Data processing, analysis and presentation
25/03/2019
06+07/04/2019
22/04/2019
06/05/2019
Research project
30/09/2019
30/11+01/12/2019
16/12/2019
06/01/2020
How much study time is involved?
The course will run over a minimum of 24 months, with self-study tasks ('homework') in between sessions.
Section 1: Participants are expected to spend five hours of study a week
Section 2: Participants are expected to spend ten hours of study a week
"Study" does not only include the time sitting at a desk and working on the computer or reading scientific literature it also includes thinking "on the job", discussing cases with fellow farriers, vets or other knowledgeable stakeholder as well as collecting data, e.g. taking photographs of horses' feet or reflecting about what you could have done differently about the last horse while driving to the next horse can count as "study" time.
Assessment
Each module will have homework associated with it that will be used for assessment.
These comprise participation in online discussions, describing cases, doing a literature search and review and finally a presentation and report of a research study of your choice.
Your studies will be supported at every stage by the staff teaching on each module as well as your personal academic tutor and the Learning Development Team.
Who will I be taught by?
Section 1 of the course, Contemporary Study Skills, will be taught by the Learning Development Team led by Dr Rachel Davis, Eve Rapley and Sophie Pullen.
All the staff involved in delivering this section of the course are experienced in supporting vocational learners with little or no experience of post-16 education or with long gaps since undertaking formal education. They are also trained to support students with diagnosed/undiagnosed Specific Learning Differences (SpLD) such as dyslexia/dyspraxia.
Section 2 of the course, is led by Professor Renate Weller with the support of members of the RVC's Structure and Motion Lab and the Equine Referral Hospital.
Renate is Professor in Comparative Imaging and Biomechanics and the deputy director, Dr Thilo Pfau is Senior Lecturer in Bioengineering. Additional teaching and support will be provided by Dr. Chris Pardoe and other RVC staff including clinicians, pathologists, epidemiologists and statisticians as needed.
The RVC's Structure and Motion lab is the most extensive facility in the world dedicated to animal locomotor biomechanics with the horse at its centre. The RVC's clinical facilities combined with the expertise of the equine group provides the ideal ground for the programme in equine locomotor research.
Access to resources
The participants will have access to the RVC library (residential as well as online) resources enabling them to access to all relevant books, journals and other publications they may need. Online search facilities provide access to multiple databases including CAB, PubMed, Web of Science, WildPro and Cochrane. All students off-campus can access electronic journals, eBooks and databases via the Virtual Learning Environment, RVC Learn.
A joint Helpdesk operates during opening hours, offering library and first-line IT support, audio- visual and classroom support services, user education programmes and a bookshop. On-site IT support is available 8am to 6pm Monday to Friday, with an off-site out of hours' service (NorMAN) also provided.
RVC Learn, a Moodle-based Virtual Learning Environment, is used at the RVC to enable students to access course materials online. It provides one central area for students to review class materials, to participate in online tests and directed learning sessions, and to collaborate with their peers and communicate with their tutors. Integrated with the RVC Streaming Server, Learn provides students with access to relevant multimedia such as lecture recordings both as podcasts and video. The course will have its own online back-up material, support system, reading materials and discussion boards. The course material will include videos, webinars, and podcasts as well as traditional reading material. We believe that this will facilitate "learning on the go", by allowing the busy practitioner to access material easily during working hours e.g. by listening to podcasts in the car or viewing content on their smart phone or tablet between clients.
For students to be able to successfully complete this course they need practical experience in advanced hoof care and academic capability.
Students need to demonstrate their academic ability to work at FHEQ level 5 before starting the course. This will be achieved by a combination of previous experiential learning and the successful completion of a bridging module on contemporary study skills, section 1 of the course.
Admission will be open to all farriers who can demonstrate the necessary experience in advanced foot care and can provide evidence of reflective practice.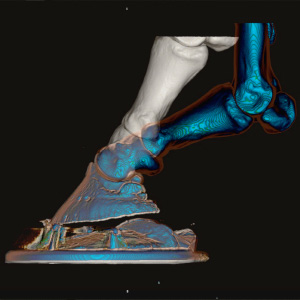 They will need to provide evidence of:
their foot care training (the extent and quality have to be similar to the UK farriery training requirements)
a personal statement outlining their work experience with the emphasis on advanced cases. They must have a minimum of two-year post training period, where the applicant must have been the responsible professional in charge of the decision-making process. The caseload must have included cases beyond routine foot care where the applicant must have developed remedial foot care strategies.
evidence of their continuous professional development, for example attendance of conferences and course
In addition to providing the above information in the application form candidates must provide
a reference letter from a veterinary surgeon confirming that they have worked on advanced foot care case
other supporting evidence which may include publications, presentations and reflective case discussions
English Language Requirements
A good working knowledge of scientific English is essential in order to follow the course.
All applicants who are not native English speakers must have an acceptable English Language qualification:
IELTS (Academic) score of 6.5 or above with minimum 6.5 in each component.
For those without IELTS, please see our English Language Requirements page for a full list of qualifications we will accept as alternatives.
Applicants who meet these criteria will be selected on the basis of professional achievement.
Students must be able to attend the residential days in person and are responsible for fulfilling all visa requirements if applicable. Students will be responsible for their own travel and accommodation arrangements.
How much does it cost?
The course fee for section 1 is £1200. The course fee for section 2 is £4,800. The fees can be paid in instalments with the first instalment due before the day you enrol for the first part of the course. The second instalment is due before the day you enrol for the second section and the third instalment before the start of the second year.
Helena Kennedy Foundation
The Foundation exists to overcome social injustice by providing financial bursaries, mentoring and support to disadvantaged students from the further and adult education sectors, enabling them to complete their studies in higher education and move on successfully into employment or further studies.
Professional and Career Development Loans
We are a Professional and Career Development Loans registered Learning Provider, registration number PCDL02902.
A Professional and Career Development Loan is a commercial bank loan that you can use to help pay for work-related learning.