The Royal Veterinary College provides places in halls of residence for 95% of our first year undergraduate student body. Successful applicants who firmly accept our offers will be contacted directly with application packs when they become available.
A variety of accommodation options are available at each of our campuses:
College Grove
Mary Brancker House
Intercollegiate Halls of Residence (University of London)

College Close (for Veterinary Nurses)
Student Village
Odiham Hall
Housemate Hassles
Choosing to live on your own or with housemates in private or student rented accommodation can be exciting and it can also come with some common challenges. Please have a read of our Housemate Hassles booklet for some tips on how to adjust to a shared living environment: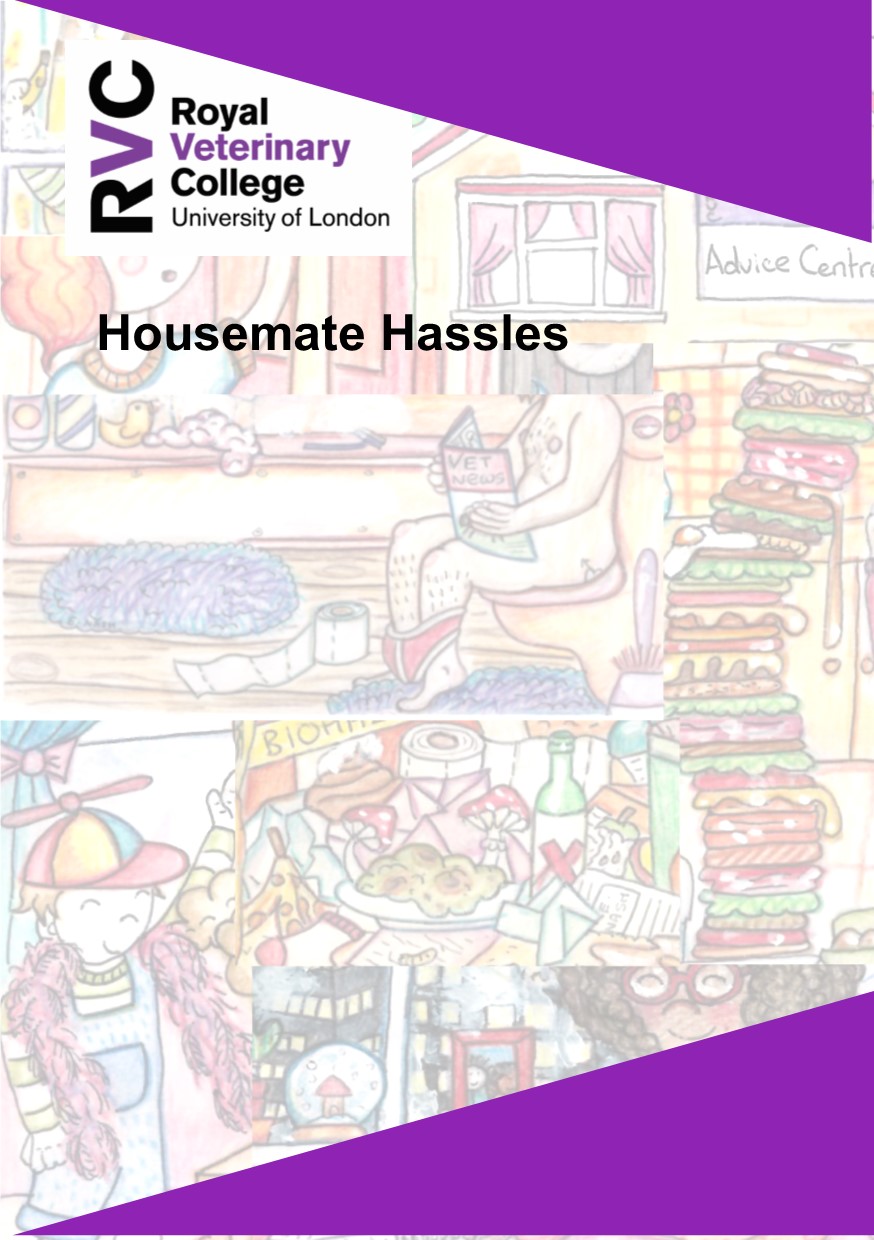 Private Rented Housing
If you have decided to rent accommodation in the private sector, there are a number of issues that you should consider. Hopefully, as is the case for many, your tenancy will be trouble free, but if not, the following service may be useful
Legal Advice: Free for RVC students
You can use our excellent University of London Housing Service: they offer free legal advice, check contracts, and lots more: www.housing.lon.ac.uk
Please also visit the 'Where to go if things go wrong' section and the Advice Centre team can assist you too.