Due to current restrictions the Royal Veterinary College (RVC) is not currently hosting in-person events or visiting opportunities until further notice.
There are opportunities to attend online events which you can find here.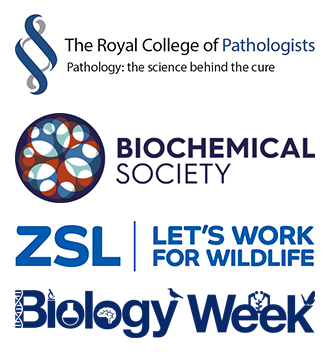 Following the success of Chemistry Champions, we are delighted to bring you Biology Champions.
This free 6 week course will run on Tuesday evenings between 5:30pm - 6:30pm online; launching on 5th October 2021 in Biology Week.
We already have over 200 pupils registered so make sure you get your place!
The aims of the programme are to reinforce your passion for Biology, as well as helping with your understanding of Biology at A-Level and equivalent qualifications. Amongst other topics we will feature content including; anatomy and physiology, ecosystems and the environment, cellular biology and immunology.
We will also be joined by guests from the Zoological Society of London, Biochemical Society and Royal College of Pathologists, to explain more about career paths in the biosciences.
NB: The content is aimed at Year 12, however Years 10 - 13 (ages 14-18) are welcome to join.
Schedule
October 5th - Biology week- launch with Royal Society of Biology. Focus: Musculoskeletal system and anatomy
October 12th - Physiology Friday linked event: Cardiovascular and digestive systems
October 19th - Focus: ZSL London Zoo guests: Evolution and ecosystems
October 26th - half term break
November 2nd - Pathology week: Royal College of Pathology guests. Focus: Immunity
November 9th - Biochemical society guests. Focus: Cellular dynamics
November 16th - Neurobiology, plus regional quiz and summary!
You only need to register once to get the joining instructions for all 6 events. If you attend all six sessions, you will get a digital certificate of attendance