We're celebrating some of our current Staff Role Models who are working to make the RVC a more diverse and inclusive place to work and study:
Dr Madeleine Campbell

, Senior Lecturer in Human-Animal Interactions & Ethics
I have been acting as an Equality and Diversity (E&D) champion for about a year. The role of E&D Champions at the Royal Veterinary College (RVC) is to support their department to develop and promote an environment in which principles of equality and diversity are embedded as part of the departmental working culture.

The role works in two directions: E&D Champions act as a confidential point of contact for anyone within the department who has specific issues which they would like to raise; and signpost individuals towards those who can help and advise on options available to address issues. E&D Champions also feed back to our departmental E&D group any general points arising from issues raised in order that they might inform and promote the development of an inclusive working culture.
Read her guest post on the BVA website here →
Yvonne Mercer, Management Accountant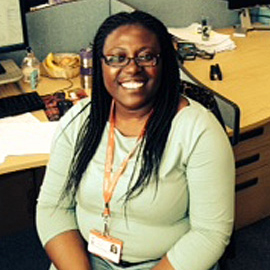 I graduated with a Bachelor's degree in Ghana in 1999, before coming to the UK in 2001. I then studied for a professional accountancy qualification with the Association of Chartered Certified Accountants (ACCA), qualifying in 2008. In 2017, I graduated with an MSc from the University of London International Programmes.

I obtained my first accounting role in the UK in 2003, working with Waltham Forest College in a part-time role. I joined the Higher Education Sector in 2009, when I worked with the Institute of Education, University of London as a Project Accountant, and then the RVC in 2013. Before that, I worked with the Medical Research Council and the Commission for Architecture and the Built Environment.
Dr Donald Palmer,
Associate Professor of Immunology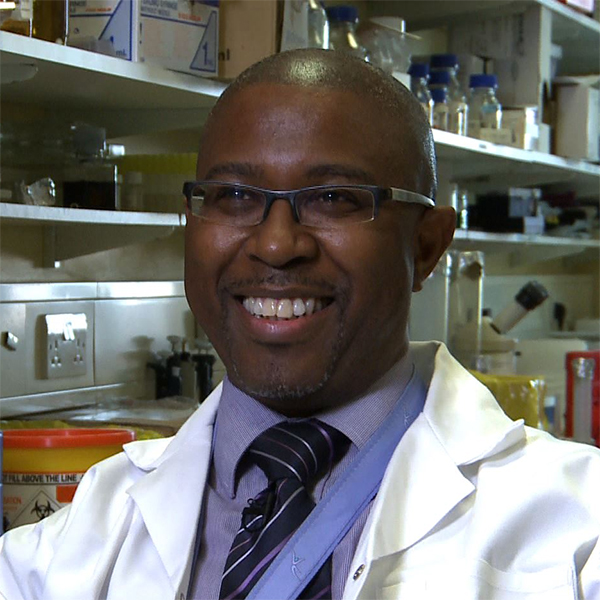 I am an Associate Professor of Immunology at the RVC and Honorary Senior Lecturer in Immunology at Imperial College London. Prior to joining the RVC in 2002, I worked at Imperial College London and Cancer Research UK. I attended Bradford University, King's College London and obtained my PhD at MRC Clinical Research Centre, Northwick Park Hospital. My main research interest is focused on understanding the effect of age on the immune system. I teach on several undergraduate courses at the RVC and am currently Senior Tutor. I also supervise undergraduate and postgraduate projects.

I am on the Editorial Board of various scientific journals and am currently Education & Careers Secretary of the British Society for Immunology. I am highly committed to the public engagement of science and widening access to Higher Education and contribute to several projects and organisations. One such project, was being selected as one of the 10 British Scientist that contributed to a project commission by the Royal Society, about diversity in British Science. I am Chair of Governors to a school in North West London.
Dr Christine Thuranira-McKeever, Director of Distance Learning Programmes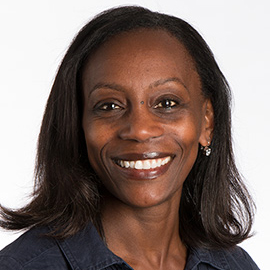 I am the Chair of the Equality and Diversity Committee and Director of Distance Learning at RVC. In my academic role, I have responsibility for academic leadership and strategic direction for a number of postgraduate distance learning programmes and the Professional Doctorate Programme. I contribute to the teaching on these programmes and in other RVC courses. I am a Commissioner of the Commonwealth Scholarship Commission in the UK and am also a member of a number of other educational networks. Prior to joining the RVC, I worked at the Centre for Tropical Veterinary Medicine, in the University of Edinburgh.

After graduating from the University of Kent at Canterbury and the University of Manchester, I went to work for the International Committee of the Red Cross, where I spent some time working in the Great Lakes and the Horn of Africa regions supporting communities whose livelihoods had been devastated by conflict. This marked the start of my enduring interest in international development and supporting marginalised communities. I then moved to working in research at the International Livestock Research Institute (ILRI) in Nairobi/Addis Ababa. Following my time at ILRI I embarked on a PhD at the University of Edinburgh, looking at the economic costs of livestock disease to smallholder farmers in developing economies.

My motivation has always been to undertake work that has real impact and I am committed to promoting equality and inclusivity in every aspect of the work I am involved in.
David Maruta, Chief Information Officer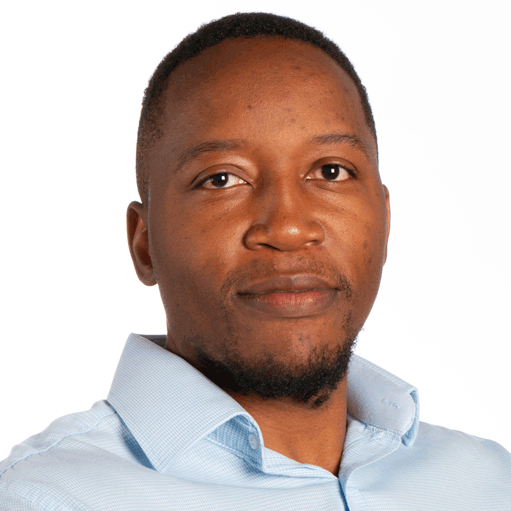 I am the Chief Information Officer and chair of the IT Operations and Management Group at the RVC. In my role, I am responsible for defining the IT strategy, and overseeing the operational activities to ensure that IT services are efficient, effective and tailored towards the evolving requirements of the College. I am responsible for the security of our computer systems and information assets.

I took my Bachelor's degree at the University of Hertfordshire and pursued a career in software engineering in the private sector before moving to the NHS, and then to the RVC in 2009. I have since gained a Master's degree and progressed into my current role as the College's CIO.

I am passionate about equality and diversity, and I actively support initiatives to create a level playing field, where opportunity is available to all, and reward is based on merit.