The veterinarians, bioscientists and veterinary nurses at the RVC are involved in fascinating research and clinical practice. Every year we are part of many exciting science festivals and events which share news of our innovative veterinary science.
Upcoming Science Events
Please check back again shortly for Science Events in 2018.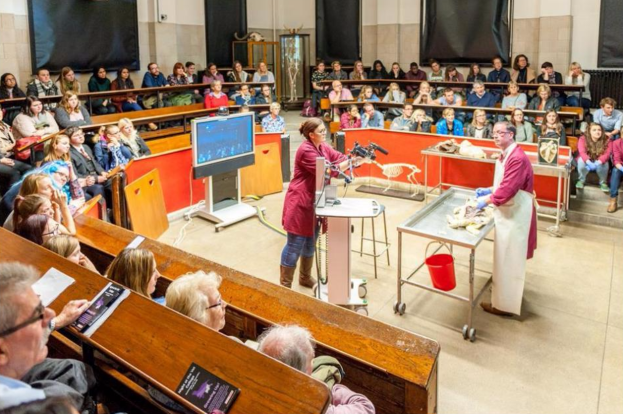 Recent Science Events
Night at the Vet College - Wellbeing
Visit our Camden Campus for an evening of activities including:
A big thank you to everyone who made Night at the Vet College such a fantastic evening - from visitors to RVC staff and students! We would also like to thank the Physiological Society for funding our event all about wellbeing in animals.
We welcomed over 750 guests to the Camden Campus, from those who have been to every single Night at the Vet College event to first timers.
View photos from the event here.
We hope that Night at the Vet College will be back again in Spring, so keep an eye out for further information.