Investigating the molecular epidemiology of multi-drug resistant E. coli in Nigerian live-bird markets using a One Health approach
RVC Supervisor(s): Dr Lucy Brunton, Dr Ben Swift
Non RVC Supervisors: Prof. Kennedy Chah (University of Nigeria, Nsukka)
Department: Pathobiology and Population Sciences
---
Background, aims and objectives: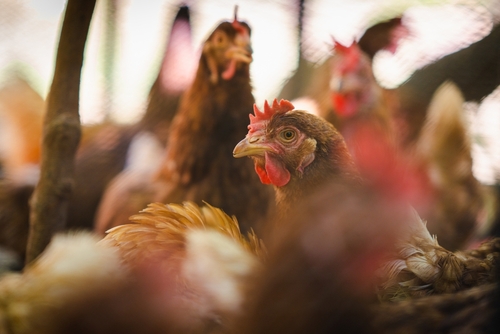 Antimicrobial resistance (AMR) represents an important threat to global health, impacting our ability to treat infections in animals and humans. In Nigeria, a recent AMR situation analysis identified a lack of AMR studies in the country across humans, food-producing animals, and the environment. Of those studies conducted, almost all detected multi-drug resistance (MDR) among bacterial species, and recently studies have shown that MDR Escherichia coli are prevalent among poultry-workers, poultry, and the farm and live-bird market (LBM) environment. The aim of this study is to investigate the molecular epidemiology of MDR E. coli in LBMs in Southeast Nigeria and assess the risk of human exposure to MDR E. coli via consumption of poultry from these markets. The first step to achieving this aim will be to map the LBM network in Southeast Nigeria, and describe poultry production and existing AMR interventions and policies in Nigeria. Next, the molecular epidemiology of AMR among E. coli and Staphylococci isolated from birds, humans and the environment at LBMs in Enugu state, Nigeria will be characterized using whole genome sequencing. A cross-sectional study will be undertaken to estimate the prevalence of MDR among Enterobacteriaceae from birds, humans and the environment at LBMs in Southeast Nigeria, and identify risk factors associated with the presence of MDR E. coli. The molecular epidemiology of AMR among MDR E. coli isolates from this study will characterized. Finally, a semi-quantitative risk assessment of the risk of human exposure to MDR E. coli via consumption of poultry from LBMs in Southeast Nigeria will be developed. This project will improve our understanding of the threat posed by MDR E. coli at LBMs in Nigeria, and by understanding the factors associated with the occurrence of these organisms, will inform the design of interventions to mitigate this threat.
---
References
Aworh, M.K., Kwaga, J.K.P., Hendriksen, R.S. et al. 2021. Genetic relatedness of multidrug resistant Escherichia coli isolated from humans, chickens and poultry environments. Antimicrob Resist Infect Control 10, 58.
Adebowale, O., Makanjuola, M., Bankole, N., Olasoju, M., Alamu, A., Kperegbeyi, E., Oladejo, O., Fasanmi, O., Adeyemo, O., Fasina, F.O. 2022. Multi-Drug Resistant Escherichia coli, Biosecurity and Anti-Microbial Use in Live Bird Markets, Abeokuta, Nigeria. Antibiotics 2022, 11, 253.
Olorunleke, S.O., Kirchner, M., Duggett, N., AbuOun, M., Okorie-Kanu, O.J., Stevens, K., Card, R.M., Chah, K.F., Nwanta, J.A., Brunton, L.A., Anjum, M.F., 2022. Molecular characterization of extended spectrum cephalosporin resistant Escherichia coli isolated from livestock and in-contact humans in Southeast Nigeria. Front Microbiol 13, 937968.
---
Requirements
Essential:
Must meet our standard PhD entry requirements
Has, or is expected to attain, at least an upper second class honours degree (or equivalent) in relevant biological subjects or veterinary medicine
Excellent written English
Excellent organisational skills
Excellent oral and written communication skills
Desirable:
Previous epidemiological experience would be useful, such as MSc and/or undergraduate project work or work experience placements
Experience with statistical software packages such as R, SPSS or Stata
Research experience working in a molecular biology or genetics lab
Understanding of the poultry industry
This is a 3 year fully-funded studentship, covering tuition fees and stipend. This studentship is open to applicants eligible for "Home" fees. International applicants are welcome to apply but must be able to fund the difference between "Home" and "Overseas" tuition fees.
The studentship will commence October 2023.
---
How to Apply
For more information on the application process and English language requirements see please see How to Apply.
If you are interested in applying for this position, please follow the link below. Please use your personal statement to demonstrate any previous skills or experience you have in using both qualitative and quantitative research methods.
Interviews will be held March 2023 (specific date TBC).
We welcome informal enquiries - these should be directed to lead supervisor Dr. Lucy Brunton: lbrunton@rvc.ac.uk
Deadline: 07/02/2023