Identification of novel druggable targets in canine insulinoma through single-cell transcriptomic analysis
RVC Supervisor(s): Dr Floryne Buishand, Prof. Lucy Davison, Dr Dong Xia
Department: Clinical Science and Services
---
Background, aims and objectives: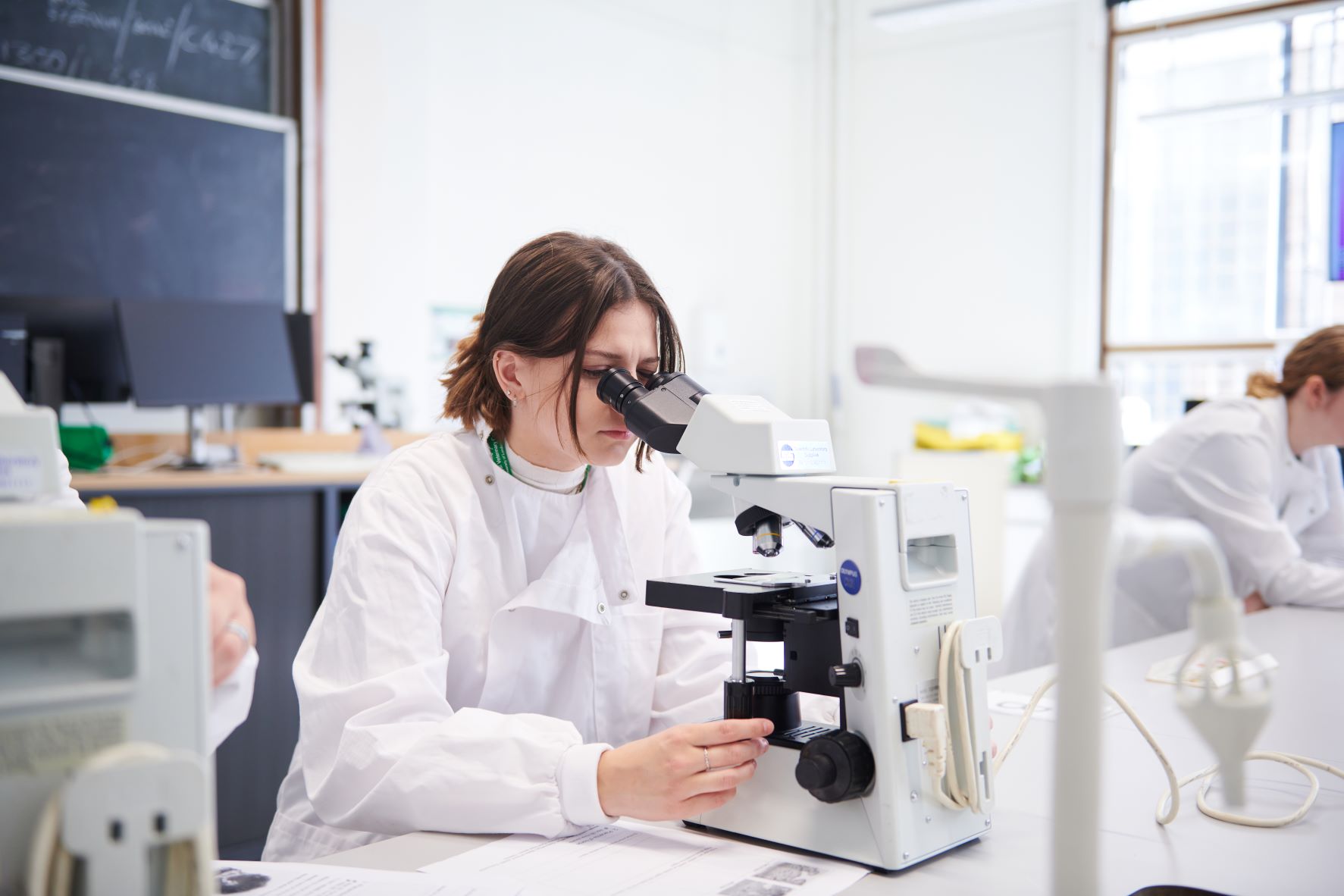 Insulinomas (INS) are the most common pancreatic neuroendocrine tumours in dogs and humans. Current treatment options in both species are limited to surgery and palliative medical therapy and survival is poor for malignant INS. Very little is understood about driving factors and critical survival genes in INS, which has hindered the development of new, more precise treatments for INS.
The key aim of this project is to identify novel therapeutic targets and prognostic markers in canine INS. We hypothesise that single-cell transcriptomic analysis will reveal novel druggable targets with the potential to inhibit growth or function of INS, ultimately enabling improvement of treatment modalities for both canine and human INS patients.
To achieve this aim, this project will focus on the following objectives:
To review treatment and outcome in dogs diagnosed with INS at the RVC, and to determine whether any breed-related or other factors are predictors of clinical outcome.
Undertake single-cell RNA-sequencing (scRNA-Seq) on fresh and frozen surgically-excised canine INS, to understand their transcriptomic landscape and to determine whether cryo-archiving of surgical samples is feasible in future scRNA-Seq studies without data loss.
Compare scRNA-Seq of the canine INS cell line canINS to that of surgically-excised canine INS and human INS cell line CM to understand whether this is an appropriate model.
Utilise these data to identify potential novel druggable targets and prognostic markers in canine INS.
We are looking for a basic scientist or veterinarian with an interest in genomics. The Queen Mother Hospital for Animals is the largest state-of-the-art veterinary referral hospital in Europe. You will work in an exciting research environment at RVC's Clinical Investigation Centre Laboratories and at the Oxford Genomics Centre. Depending on your level of existing research experience, you will receive appropriate training in cell culture and molecular biology techniques.
---
References
Capodanno Y, Buishand FO, Pang LY, Kirpensteijn J, Mol JA, Elders R, Argyle DA. Transcriptomic analysis by RNA sequencing characterises malignant progression of canine insulinoma from normal tissue to metastatic disease. Sci Rep 2020;10: 11581.
Capodanno Y*, Buishand FO*, Pang LY, Kirpensteijn J, Mol JA, Argyle DA. Inhibition of the Notch pathway enhances sensitivity of canine and human insulinoma cancer stem cells to 5-fluorouracil. Endocr Relat Cancer 2018;25:131-144. *Joint first authorship
Buishand FO, Arkesteijn GJ, Feenstra L, Oorsprong CW, Mestemaker M, Starke A, Speel EJ, Kirpensteijn J, Mol JA. Identification of CD90 as a putative cancer stem cell marker and therapeutic target in insulinomas. Stem Cells Dev 2016;25:826-35.
---
Requirements
Essential:
Must meet our standard PhD entry requirements
Keen interest in canine (endocrine) oncology and genomics
Strong organisational and communication skills
A flexible approach and ability to work with a team of collaborators, as well as independently
Desirable:
Experience of working in a molecular biology or genetics lab
Aptitude and ambition for learning and bioinformatics
MSc level qualification
Veterinary qualified graduate
This is a 3 year fully-funded studentship, covering tuition fees and stipend. This studentship is open to applicants eligible for "Home" fees. International applicants are welcome to apply but must be able to fund the difference between "Home" and "Overseas" tuition fees.
The studentship will commence October 2023.
---
How to Apply
For more information on the application process and English language requirements see please see How to Apply.
If you are interested in applying for this position, please follow the link above. Please use your personal statement to demonstrate your suitability for the role, including how any previous research or clinical experience has prepared you to undertake this particular programme of research and study.
Interviews will be held March 2023 (specific date TBC).
We welcome informal enquiries - these should be directed to Floryne Buishand: fbuishand@rvc.ac.uk
Deadline: 07/02/2023