A multi-omics approach to improve Eimeria functional genome annotation
RVC Supervisor(s): Dr Dong Xia, Professor Fiona Tomley, Professor Damer Blake
Bloomsbury Supervisor: Dr Ozan Gundogdu London School of Hygiene & Tropical Medicine
Department: Research Support Office
Eimeria is a genus of apicomplexan parasites that cause serious veterinary and human infectious diseases, including Plasmodium, the malaria agent and Toxoplasma, a zoonotic opportunistic pathogen in immunocompromised hosts such as AIDS patients. Coccidiosis, an enteric disease caused by Eimeria parasites, is a major threat to food security in poultry production, where it costs ~3 billion USD per year. A group of specialized secretory organelles including the micronemes and rhoptries drive the invasion and intracellular survival of these parasites. Parasite life cycle stages that contain these organelles induce strong protective immunity in the chicken host, so they are of considerable interest for the development of novel vaccines against coccidiosis. However, despite extensive community efforts, there are still 68% of proteins annotated as hypothetical in Eimeria tenella, one of the best-curated Eimeria species, with limited information on function and subcellular localisation. This lack of annotation has restricted the search for additional valid recombinant vaccine candidates.
Harnessing the recent advancement in instrument resolution of mass spectrometers and analytical power provided by machine learning algorithms, this project aims to characterise the localisation of organelle proteins using advanced spatial proteomics approaches followed by machine learning based classification solutions. A number of novel protein candidates will be fused with fluorescent reporters to validate localisation and feedback to a bioinformatics pipeline to iteratively improve the prediction and classification accuracy. Data generated will be subsequently integrated with a multi-omics proteogenomic pipeline to further refine gene model predictions in collaboration with EuPathDB team. Functional annotation and domain structure of novel organelle proteins identified will be examined to identify new targets for disease intervention.
This is an exciting opportunity for an individual interested in parasitology and systems biology to join a multi-disciplinary project based at the UK's oldest and largest veterinary school and the London School of Hygiene and Tropical Medicine. The successful candidate will receive extensive training and support to develop laboratory techniques and data analysis skills in microbiology, molecular biology and cutting edge systems biology technologies in a high impact scientific field, where the novelty of the approach can be applied to other pathogens of medical and veterinary importance.
A candidate should have a good first degree in a relevant subject. An MSc would be an advantage, as would experience of practical parasitology, and molecular biology.
References:
Tomley F. Methods. 1997;13(2):171-6.
Thul P.J., Åkesson L., Wiking M., et al., Science. 2017; 26(356) 6340.
Xia, D., Sanderson, S.J., Jones, A.R., et al., Genome Biol, 2008. 9(7): p. R116.
Krishna, R., Xia, D., Sanderson, S., et al., Proteomics, 2015. 15(15): p. 2618-28.
Essential requirements
You should have a good first degree in a relevant subject.
Desirable requirements
An MSc in a relevant subject.
Experience of practical parasitology, and molecular biology.
Understanding of basic bioinformatics principles.
This is a three year fully funded Bloomsbury colleges PhD studentship, and is open to Home/EU applicants. International students are welcome to apply but must be able to fund the difference between UK/EU and international tuition fees.
It is part of the London Interdisciplinary Doctoral Programme.The studentship will commence at the beginning of the 2018/19 academic year.
For more information on the application process and English Language requirements see How to Apply. Applications should be made via UKPASS.
Interviews - will be held in the week commencing 12th March in either the Camden or Hawkshead Campus
We welcome informal enquiries - these should be directed to: dxia@rvc.ac.uk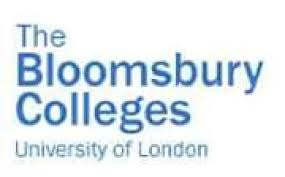 Deadline: 22/04/2018