MRes - Do neuropilins play a role in macrophage mediated vessel repair and regeneration?
Supervisors: Dr Caroline Pellet-Many and Dr Claire Russell
Department: Comparative Biomedical Sciences
---
Project Details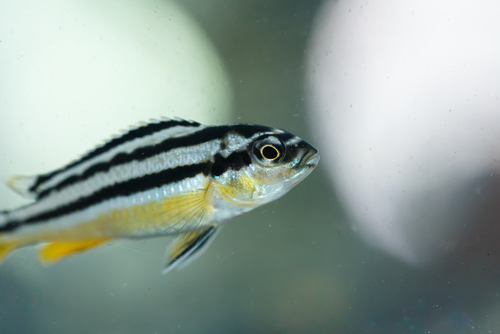 The zebrafish is a prominent model to study regeneration. It possesses the remarkable ability to regenerate many organs and external appendages. Our group is interested in how they can regenerate their hearts and fins completely, with no long-term scarring and no loss of function. Macrophages are immune cell that respond to injury and are very important during both repair in humans and regeneration in zebrafish. However, all macrophages are not the same, some respond quickly to the injury and are responsible for the initiation of inflammation that starts the regeneration process, whilst others are recruited later, are pro-repair and, in contrast, play a role in resolving the inflammation.

Neuropilin1 (NRP1) and Neuropilin2 (NRP2) are receptors with key roles in the development of the nervous and cardiovascular systems. Our group investigates how both mediate the growth of new blood vessels (angiogenesis) using different in vivo and in vitro models. Additionally, we found that they are expressed in macrophages: NRP2 is expressed by inflammatory macrophages, whereas NRP1 by inflammation-resolving macrophages that help the fusion and maturation of blood vessels.

In this project, using transparent transgenic zebrafish embryos which vessels express a red fluorescent protein and macrophages a turquoise marker (see figure below), we will investigate the role of NRPs in those different cell types during regenerative angiogenesis with the aim to elucidate how NRPs facilitate the crosstalk between macrophages and blood vessels during repair.
---
References
Lowe V, Wisniewski L, Pellet-Many C. The Zebrafish Cardiac Endothelial Cell—Roles in Development and Regeneration. Journal of Cardiovascular Development and Disease. 2021; 8(5):49.

Gurevich DB, Severn CE, Twomey C, Greenhough A, Cash J, Toye AM, Mellor H, Martin P. Live imaging of wound angiogenesis reveals macrophage orchestrated vessel sprouting and regression. EMBO J. 2018 Jul 2;37(13):e97786. doi: 10.15252/embj.201797786. Epub 2018 Jun 4. PMID: 29866703; PMCID: PMC6028026.

Mateus R, Pereira T, Sousa S, de Lima JE, Pascoal S, Saúde L, Jacinto A. In vivo cell and tissue dynamics underlying zebrafish fin fold regeneration. PLoS One. 2012;7(12).
---
Requirements
Essential:
Must meet our standard MRes entry requirements.

No need to be a vet, willingness to work with zebrafish animal model (embryos up to 5 days post-fertilisation), strong motivation and commitment to learning.
Desirable:
Molecular Biology background and previous lab experience.
This can be taken as a full-time or part-time (12months FTE) project commencing in October 2023, based at RVC's Camden campus.
The animal model used is the zebrafish embryo (up to 5 days post-fertilisation), therefore no Home Office personal licence is required for this project. Any regulated procedure will be performed by the supervisors.
---
Funding
The MRes student will be expected to meet the project costs (£5,000 to cover for animal husbandry), course fees and their living expenses.
International applicants are welcome to apply but must be able to fund the difference between "Home" and "Overseas" tuition fees.
You can find information on fees and funding online. A postgraduate master's loan may be available to help cover costs.
---
How to Apply
For more information on the application process and English Language requirements see How to Apply.
Deadline: 30th July 2023
We welcome informal enquiries - these should be directed to Caroline Pellett Many (cpelletmany@rvc.ac.uk)
Interview date and location: TBC (August 2023)