When first referred to the Stem Cell Clinic, your pet will be evaluated by the specialist orthopaedic team in the Queen Mother Hospital for Animals.
Options for treatment can be discussed and then your dog will be looked after by the specialist teams for their treatment. They will have a short anaesthetic to take a small piece of body fat which is then sent to the Stem Cell Centre to grow the stem cells, which takes about one week. Once the cells are ready your dog will be seen as an outpatient and will have their stem cell injection and go home the same day.
Canine stem cell therapy - information for dog owners →
Canine stem cell therapy - information for referring vets →
Stem cell therapy for dogs is being offered for the following conditions
Osteoarthritis (arthritis), in particular the knee (stifle), elbow, shoulder, carpus (wrist), tarsus (ankle) and hip joint.
Selected tendon injuries such as supraspinatus tendinopathy (shoulder tendon problems), Achilles tendon.
Some cartilage joint diseases such as osteochondritis dissecans (OCD) and elbow dysplasia.
Stem cell therapy for osteoarthritis is relatively new and there is some early promising evidence that it can be an effective alternative to medical treatment. However, it is not clear how stem cells work to improve osteoarthritis in humans or in dogs. See Stem Cell Centre for more general information on stem cell therapy.
The procedure
1.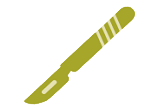 A small piece of adipose tissue is taken from the surgical patient
2.

Mesenchymal stem cells (MSCs) isolated from this adipose tissue are expanded in the stem cell lab to the required numbers
3.

These MSCs are then injected into the arthritic joint of the same dog around 7-10 days later
4.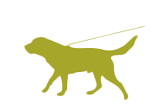 Treatment outcome is being measured by walking the dog over a pressure mat before stem cell treatment to establish a baseline of gait (lameness assessment)
5.

The patient then uses the pressure mat two or three further times over the following four months, to monitor the treatment effects


6.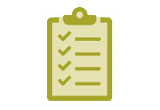 In addition a questionnaire for owner assessment of activities of daily living will provide further evaluation of stem cell treatment
If you are interested in referring a dog for stem cell therapy, please get in touch. The Stem Cell Clinic runs within the Queen Mother Hospital and is backed by key members Small Animal Orthopaedic Team that have backgrounds in stem cell biology or sports medicine and rehabilitation.
Sherlock - canine elbow osteoarthritis case
Hear what a pet owner says about our services...
" The RVC was recommended by our vet to provide stem cell therapy to treat early onset arthritis in our nine year old cattle dog. The two rounds of transformative treatment has been excellent value for money. The benefit was obvious within a week of treatment, with improved gait, stamina and demeanour. In practical terms, over a period of several months, this made the difference between two 5 minute walks a day and a 40 minute romp through the countryside. The team at RVC are as knowledgeable as they are caring. We heartily recommend their stem cell programme and the benefits it provides, not just to dogs but their owners as well." Becky and Charlie Woodley
Further information
We have also published an article about Canine Stem Cell Treatments in Clinical Connections - the RVC Clinical Services newsletter:
And a case study in Eclipse - the RVC Alumni magazine: