RVC Veterinary Nurse Scoops Prestigious Animal Welfare Award
A veterinary nurse from the Beaumont Sainsbury Animal Hospital (BSAH) at the Royal Veterinary College (RVC) has been named Veterinary Nurse of the Year at an annual awards ceremony.
Shakira Free-Miles RVN is the first ever finalist to have been selected by the judging panel for two consecutive years for the Ceva Awards for Animal Welfare, which are presented in Birmingham.
The Ceva Awards judges were impressed by Shakira's commitment to veterinary and animal welfare education and her campaigning work to improve legislation governing animal welfare. Just the day before receiving the awards, on April 7, Shakira was interviewed by Vanessa Feltz on BBC Radio London about the importance of micro-chipping dogs.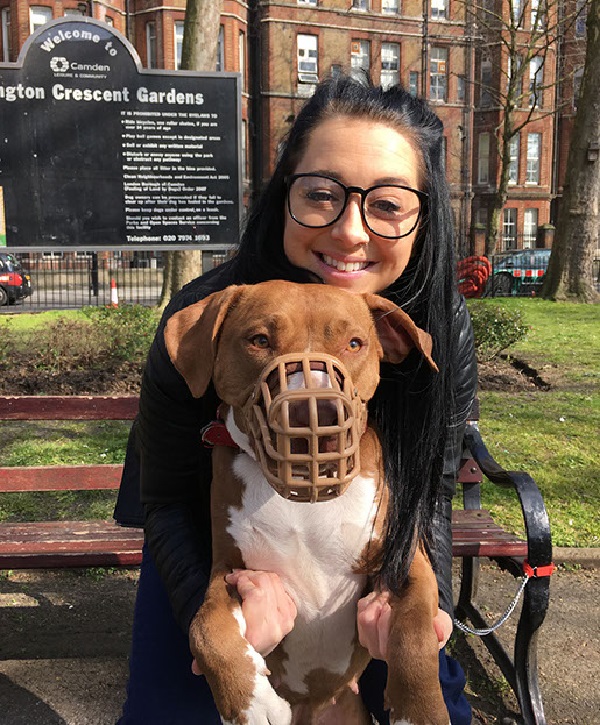 Alongside her busy work schedule at the Camden-based hospital, Shakira spends much of her time supporting animal welfare causes. She is the founder of SaveABulls, a campaign that raises welfare issues surrounding breed-specific legislation that characterises particular breeds of dogs as dangerous, rather than being focused towards individual dogs and their owners.
She is an active member of the All Parliamentary Group for Animal Welfare and gives talks on exotic pet legislation and welfare for the British Veterinary Zoological Society. She has also given her time to animal welfare campaigns and organisations such as Blue Cross, the RSPCA, Mayhew Animal Home, the PDSA, Trusty Paws, Born Free, Wildlife Aid, League Against Cruel Sports, Pup Aid and many other groups.
After receiving her award, Shakira said: "I'm really shocked, really privileged and very very honoured, considering it's my second year. I was desperate to win, not just for myself but for veterinary nurses as a whole."
Hospital Director Anne Richings said: "Shakira is highly deserving of this award. Part of her role at the Beaumont Sainsbury Animal Hospital is to run a nurse clinic for our clients. She provides care and advice on a range of health issues as a registered professional, working with and alongside our vet team. I am thrilled to see the recognition of Shakira's contribution to animal welfare as it also helps to showcase the valuable role veterinary nurses play in the care and welfare of pets in general."
The Ceva Awards for Animal Welfare, was established by Ceva Animal Health, which markets animal health products in the farming, equine and companion animal sectors.
The awards are designed to reward those who have gone above and beyond the call of duty in their commitment to animal welfare. The judges receive hundreds of nominations, which they have to whittle down to finalists and then winners.
There were three finalists in the Veterinary Nurse of the Year category, which is sponsored by the publication VN Times. Awards were also given for Vet of the Year, Charity Team of the Year, Charity Professional of the Year, Volunteer of the Year, Farm Animal Welfare and International Cat Care.