International Overseas Alumni Network Groups
Whether you studied as an international student, or are now an ex-pat Royal Veterinary College graduate living overseas, you remain a valued member of our alumni community. Whichever country you live in now we would like to keep in touch with you, and help you keep in touch with each other.
2018 sees the launch of our first two networking groups overseas. These groups help former students keep in touch with each other and up-to-date with what is happening at the Royal Veterinary College, as well as providing networking opportunities in each country. These international alumni networks provide a warm welcome to prospective students, recent graduates and visiting lecturers. They organise social and professional alumni events, support graduates seeking employability opportunities, and forge professional and social networks with each other.
Hong Kong Alumni Network Group - Launching 25th May 2018 at the Hong Kong Jockey Club Happy Valley
The committee Chair of the Hong Kong group is 1998 alumnus Tony Beck. Dr Anthony (Tony) Beck Email:
Tony is new to this role and is looking for committee members to help him run the Royal Veterinary College Hong Kong Alumni Network Group. If you are interested please email rvc4life@rvc.ac.uk for more information. Y

We are just starting to hold alumni events in Hong Kong. Here are some photos from our recent visit in January 2018 where we hosted an alumni drinks reception and met up with some of our alumni, friends and ex-staff.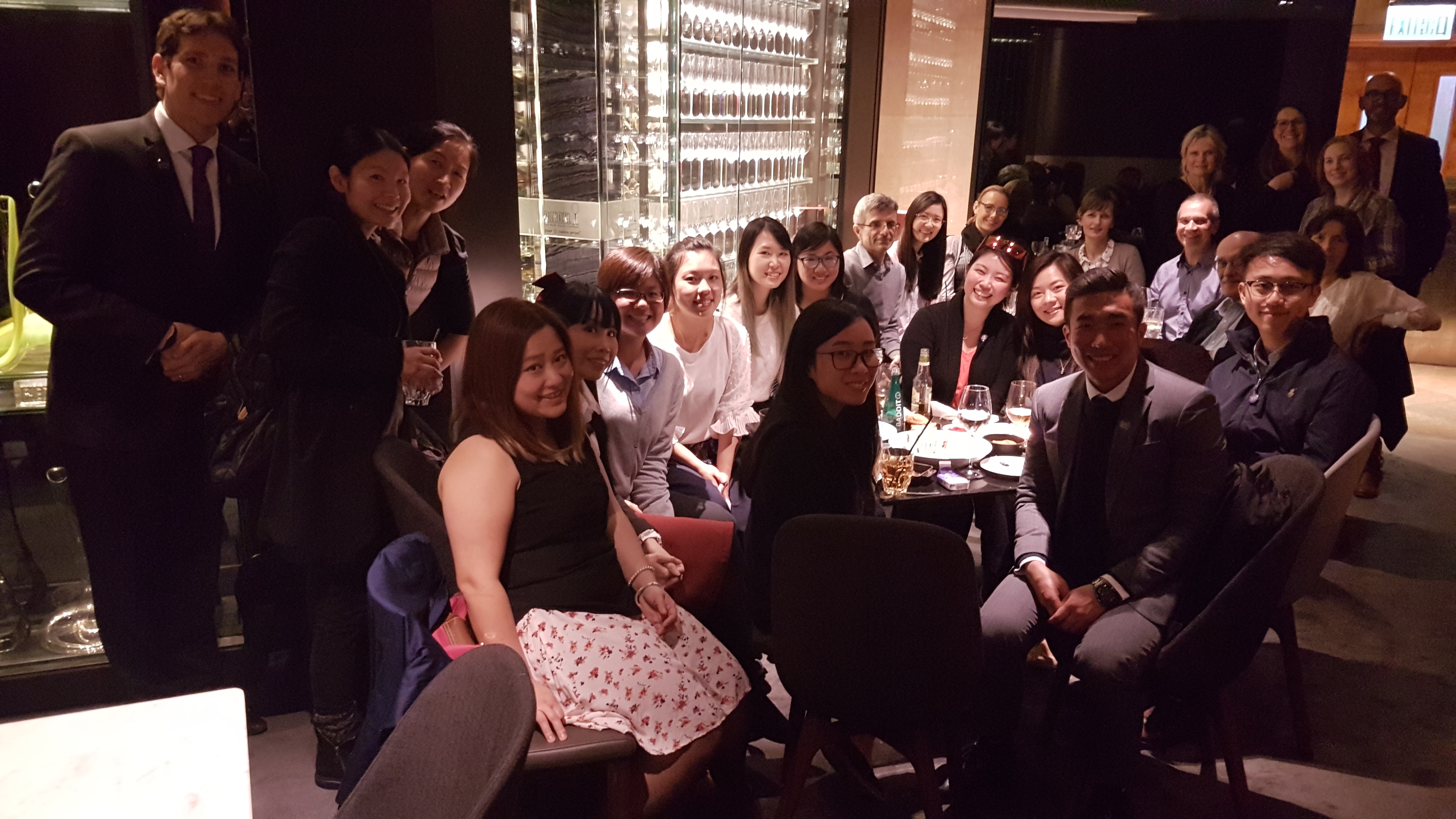 New York Alumni Network Group
In November 2017 we visited New York in search of committee members to help us launch a Hong Kong Network. We hosted a drinks reception in Central New York and went to meet some of our alumni at their place of work. Thank you for having us New York!
From this visit we are pleased to announce 3 ladies who have started the process of setting up a new group and committee.
Welcome and thank you to:

Jennifer Tsung
Erika Friedrich
Jaclyn Steinbach (grad year)
Membership of these groups is FREE
We just need your permission for the College to share data with the alumni group in your country.
To arrange this:
1. Update your details by logging into RVC4Life, your alumni online community. Login or register here.
2. Once logged in as a full member select 'Update my details'.
3. Once you have updated your information, email us at rvc4life@rvc.ac.uk to give your permission for data transfer to the relevant alumni ambassador/ group contact.

Please note that our official alumni ambassadors have to sign a Data Processing Agreement which requires them to hold information securely and in strictest confidence. Please read our Data Protection Statement (BELOW) for more information.