Current Position: Research Fellow at the Roslin Institute leading 'The Sheep Atlas Project'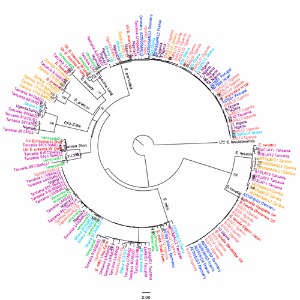 I began my career in science at the University of St Andrews where I studied Animal Biology. As an undergraduate I was passionate about evolutionary biology and started to develop an interest in genetics and genomics. My PhD was at the Scottish Crop Research Institute where I characterised the bacterial populations of aphids using molecular phylogenetics and investigated the role of symbiotic bacteria in manipulating aphid-plant-parasite interactions.
From there I moved to The Royal Veterinary College for my first position as a Post Doctoral Research Scientist. Whilst at the RVC I worked in Damer Blake and Fiona Tomley's lab on a project entitled 'Anticoccidial vaccine development: the importance of genetic diversity and delivery strategy' which was part of the BBSRC Combating Infectious Diseases of Livestock for International Development initiative. The project was hugely interesting investigating the global genetic diversity of Eimeria, an economically important intestinal parasite of poultry. I was fortunate enough to be able to travel to India for the project which was I think a pivotal moment in how I saw my research and the impact it could make on livestock and disease management particularly in developing countries.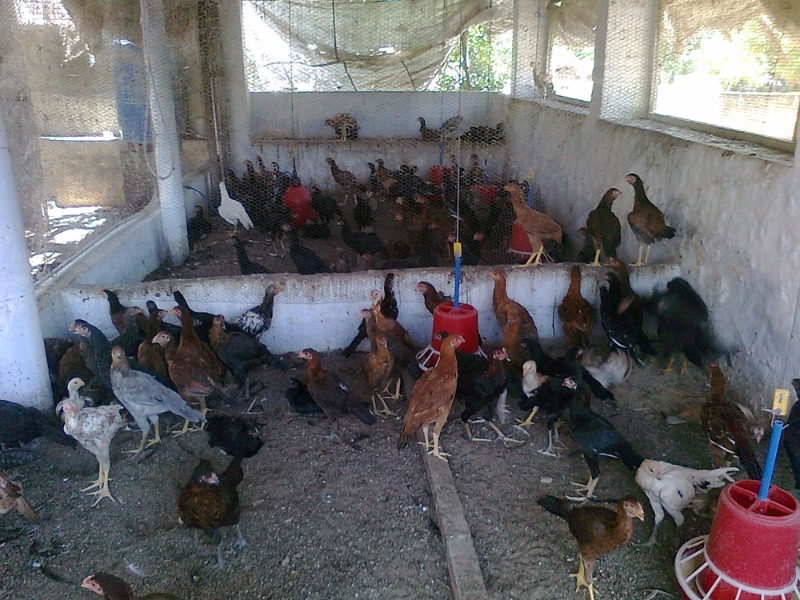 At this point I hit a cross roads, which I found difficult to resolve. Working at RVC meant that I spent a large amount of time with vets and this drew me to the idea that going back and studying a degree in veterinary medicine would open many more possibilities for me both from a research and a personal perspective. It would mean that I could work with animals full-time, and also give me the career stability that all of us as post docs crave. In the end however I decided that I would continue on the veterinary science path feeling I could achieve all I wanted this way. At times I do still wonder if I made the right decision but I do believe that the work I do now is the best of both worlds.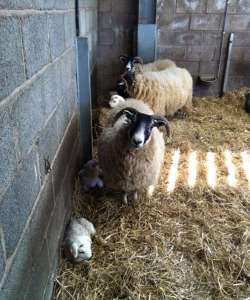 Soon after leaving RVC I was offered a three-year position at the Roslin Institute as a Research Fellow. I'm leading the Sheep Atlas Project in which we are analysing gene expression across a wide range of different tissues and cell types to provide a highly valuable resource for ruminant researchers and livestock breeders. Our hope is that the atlas will be used as a platform to understand the genetic mechanisms behind infection and immunity and complex traits such as wool and meat quality. The scope of the project is huge and on tissue collection days I manage a large team of people so it has been a considerable step up in responsibility but I am definitely enjoying the challenge.
My time at the RVC prepared me for the logistics of managing large animal experiments and built up my team working, technical and analysis skills. These skills transfer easily between projects, which is important, as the nature of being a post doc means often what you start your career working on isn't what you'll end up working on. I've moved from aphids to chickens to sheep which is a significant increase on the size spectrum, perhaps an atlas of gene expression in the elephant is next on the horizon! My best advice to others is to be easy going and adaptable, be organized and above all be enthusiastic about what you do because its impact may reach farther than you think.
Emily Clark, July 2014