People: Kelsey Spence, Jackie Cardwell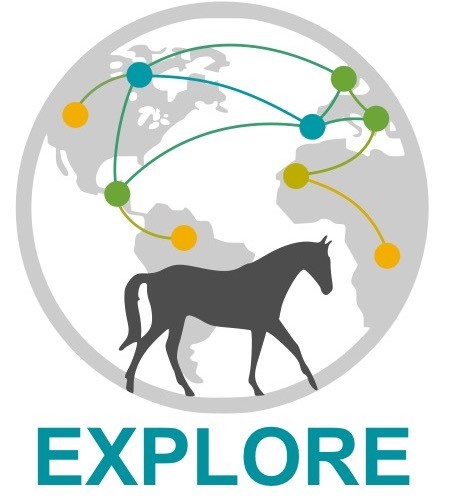 The international nature of the horse industry poses challenges for exotic disease prevention and control. While equine exotic disease incursions into the UK are rare, they can cause significant health, welfare, and economic consequences. However, little is known about the industry's current level of preparedness for an exotic disease incursion.
EXPLORE is a collaborative project between researchers at the Royal Veterinary College (Drs Kelsey Spence and Jackie Cardwell), City University of Hong Kong (Dr Sarah Rosanowski) and the University of Melbourne (Prof Josh Slater). It is funded by the Alborada Trust.
Project objectives:
Investigate the knowledge, understanding, and attitudes of non-racing horse owners to exotic diseases, and identify potential blocks to uptake and adoption of principles of exotic disease recognition and control
Understand diagnostic approaches for suspected infectious diseases by non-racing veterinarians and identify whether specific clinical signs or patterns of signs associated with prioritised exotic diseases are considered as differentials
Identify how many degrees of separation there are between non-racing horses and horses that are moving internationally
Conduct a risk assessment of likely routes of transmission into the UK, identifying which diseases require consideration for risk-based educational and training materials to improve knowledge and adoption of biosecurity principles within the non-racing sector.
The EXPLORE project aims to identify the needs of the leisure horse sector in regard to educational resources for exotic disease prevention, recognition, and reporting. Furthermore, the results will provide a better understanding of the risks posed by exotic diseases, and the potential for improvements to the current preparedness and response strategies.
Findings:
Publications:
Highlights: