China Field Epidemiology Training Programme for Veterinarians (FETPV)
People: Dirk Pfeiffer, Javier Guitian, Julian Drewe, Barbara Haesler
Members of the VEEPH Group have been involved in delivering this programme since the first cohort of students started in 2010. This initiative is funded by the Chinese Ministry of Agriculture (MoA), the Food and Agriculture Organization of the United Nations (FAO) and the United States Agency for International Development (USAID) and delivers to each cohort a two year programme of classroom based training modules interspersed with field based epidemiology training. The RVC is involved in the design and delivery of much of the classroom based material. We are currently engaged in delivering the programme to the third cohort who started in November 2014.
The programme aims to be a self-sustaining in-service training model which will inform evidence-based decision-making that will benefit the economy, the community and agricultural producers, including smallholders by improving the knowledge, expertise and experience of veterinary field epidemiologists working in government service. More recently, we have helped deliver FETPV training to senior managers in China's animal health service.
The objectives are to:
Apply interdisciplinary (One Health) approaches in field epidemiology training
Create a sustainable programme for training skilled veterinary field epidemiologists for the future
Standardise the knowledge and methodology of applied veterinary epidemiology for China
Strengthen partnerships among national, provincial and international institutions and foster greater synergy and collaboration
Nurture trainers and mentors within a national network for training veterinary epidemiologists in China
The trainees provide technical support for decision makers in relation to government animal health policy and practices. During the course, a particular emphasis is placed on developing competence in the design, conduct and analysis of outbreak investigations, and in the design and analysis of surveillance. Trainees also participate in international exchanges. Once they have completed their training, they become trainers and mentors for future programmes.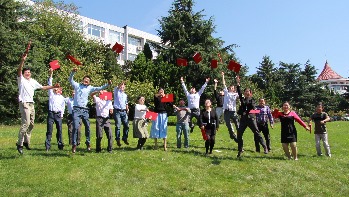 For further information please visit the China FETPV website.