People: Alan Wilson
The Science of Animal Locomotion
How do animals run, jump and fly?
Discover the science behind the movement.
Learn about the innovations that help us study them in the laboratory and the wild.
The general public got to meet our scientists and discover the science for themselves at the Great British Bioscience Festival, 14-16 November 2014.
We are investigating the locomotion of predators in Botswana. Using our tracking collars, we are addressing questions about the speed and mechanics of running in animals such as cheetahs and lions.
Further details of this project can be found by clicking here.
Do you know why some animals can run faster than others? The presentation below, as seen at the Great British Bioscience Festival, explores such questions: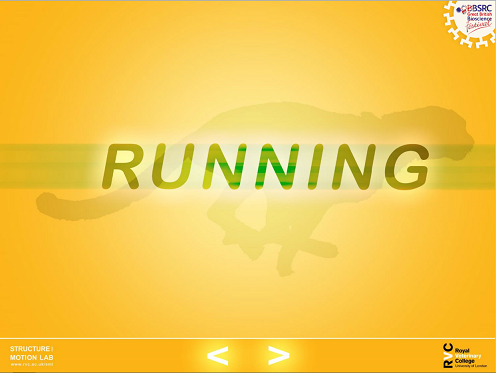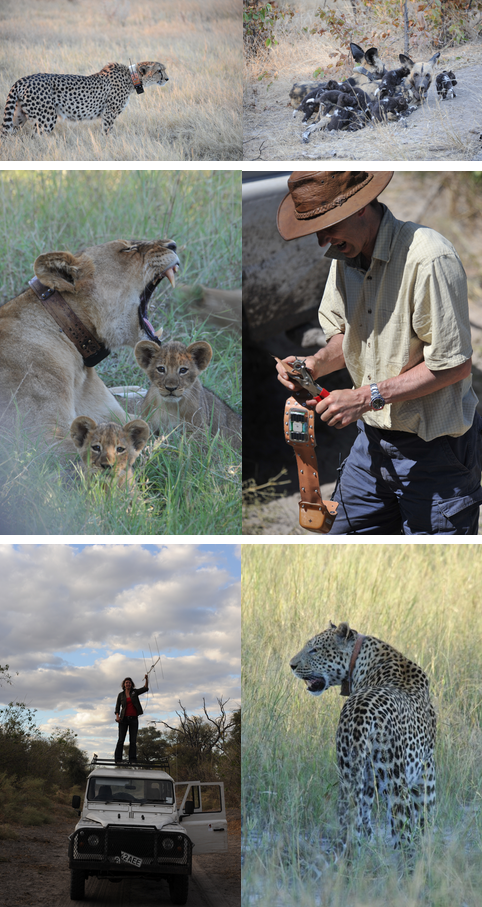 Within our research we look at several jumping animals. One of our focuses at the moment is catch mechanisms in frogs.
For more information on how and why animals jump click below and watch the presentation given at the Great British Bioscience Festival.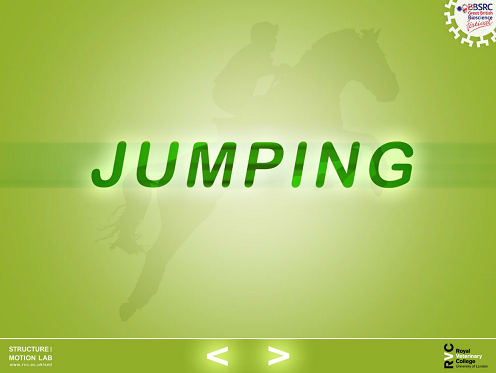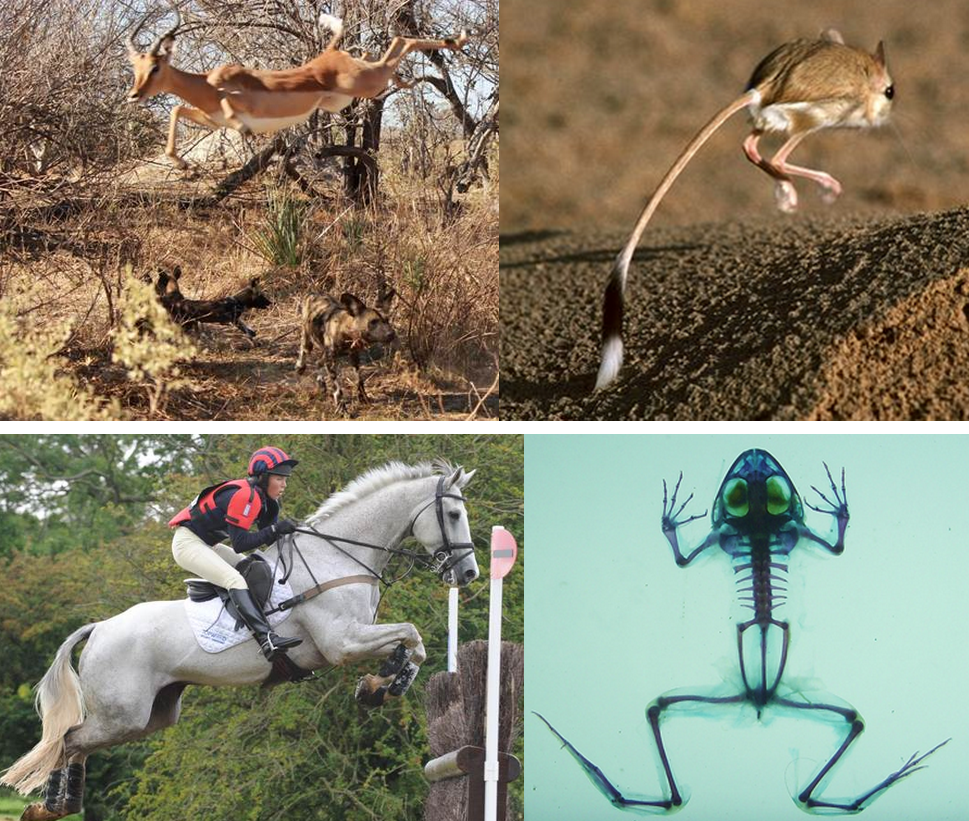 Why do some birds fly in a V formation?
Researchers at the Royal Veterinary College investigated why birds fly in V formations using the Northern Bald Ibis. We found that flying in a V formation enables birds to fly in the upwash (upward moving air) produced by the bird in front. Flying in upwash reduces the amount of work required to fly.
The presentation below explores how birds fly and the reasons for different flight formations: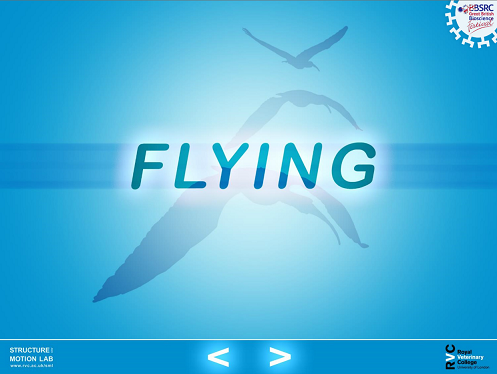 Further details of this project can be found by clicking here.
In order to develop our understanding of animal locomotion and complete our innovative research we develop and employ a range of research techniques. This means bringing together technology from Global Positioning Systems, which can be used to track the movement of animals within their environment, to high speed cameras, used to record rapid movements and slow them down for the naked eye to see.
For a greater understanding of how technology is used to enable our work click on the presentation below:
Would you like to find out more?
Any teachers who would like copies of our presentations please contact Anna Wilson at anrwilson@rvc.ac.uk.
You can also download our flip books to visually demonstrate jumping and flying in action:
Jumping Download
Flying Download