Outreach Activity: Lever Systems in the Body
Where might we find some basic levers in our bodies? How do we measure the forces experienced by muscles during movement? In this activity, Dr Zoe Davies introduces students to the ankle lever system and taking measurements to calculate the force in the Achilles tendon when they stand on their toes.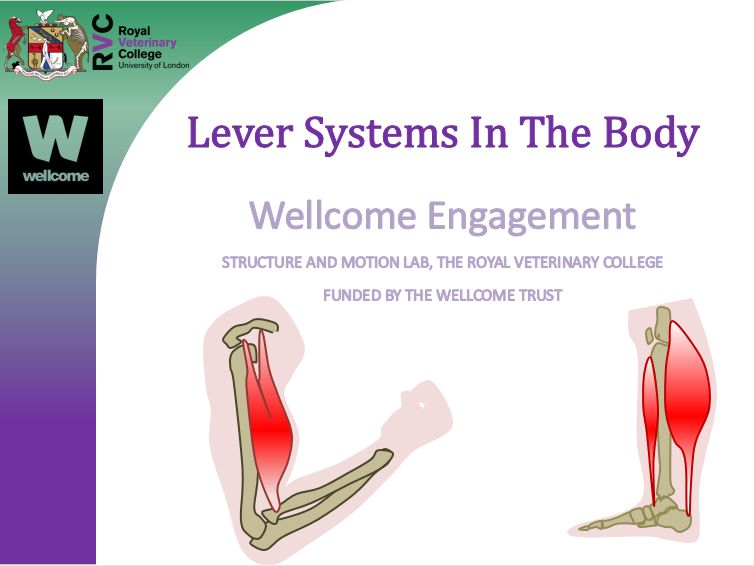 This activity can be run in science classes without the need for specialist equipment. Provided here are the PowerPoint presentation for students, as well as a lesson plan PDF for teachers. This activity fits best with the Year 5 National Curriculum on Forces. If you would like, Dr Davies can visit to deliver this as part of an outreach session (local area only).
This engagement activity is based on of Professor Jim Usherwood's project funded by the Wellcome Trust.