Meet the team
Sharon Kendall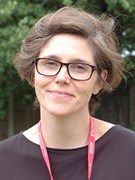 Senior Lecturer in Molecular Bacteriology
My research interests are in the area of the genetic basis of virulence and host preference in members of the MTBC. I am particularly interested in the transcriptional regulation of virulence factors and antimicrobial resistance determinants in Mycobacterial species. I have worked for over 20 years with pathogenic Mycobacteria and my current group are funded by the BBSRC, DEFRA and the International Veterinary Vaccinology Network.
Amanda Gibson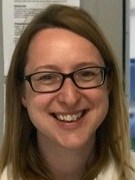 CEEED - Tuberculosis Research Group, Hawkshead
I joined the Kendall TB lab in 2017 to work on a BBSRC funded project to identify the genes required by TB, specifically bovine TB (M. bovis) to survive. I am combing my immunology and microbiology skills to identify and assess the genetic determinants of M. bovis fitness in the using the natural bovine host. I use transposon mutagenesis to create large genetic libraries in M. bovis for screening under different conditions. Surviving mutants are sequenced by transposon directed insertion sequencing (TraDIS) to discover genes required for survival. Using various in vitro and in vivo screening methods I hope to discover novel essential genes that will aid the design of future DIVA vaccines and therapies for TB. I am interested in host-pathogen interactions, particularly the very early events that lead to infection. I hold a PhD in Molecular Immunology and have research experience in industry, civil service and academia.
Valwynne Faulkner
I started my PhD project in the Kendall Lab in October 2017 and the aim of my project is to use the CRISPRi/dCas9 system to verify a number of Mycobacterium tuberculosis genes previously predicted as essential in-vitro by TraSH and TraDIS screens. Unlike traditional knock-out methods, this system reduces gene expression of the targeted gene following induction, hence allowing us to study the function of essential genes. As the Mtb genome is 99.9% similar to the Mycobacterium bovis genome, I am also mirroring my research in M. bovis. I hope to identify essential mycobacterial genes with probable links to virulence, survival or antimicrobial resistance which may lead to the discovery of potential novel therapeutic targets for bovine and human tuberculosis.
Ben Swift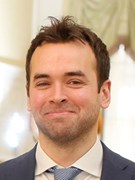 Research Fellow in Antimicrobial Resistance
My research interests are in the area of developing novel diagnostics for mycobacterial infections primarily tuberculosis in people and cattle, as well as Johne's disease. The technology I have developed uses bacteriophages to target mycobacteria, resulting in detection within hours compared to the several weeks it takes to culture. Using these methods I hope to gain a better understanding of the pathophysiology of mycobacterial infections, as well as providing an alternative tool for detection. I also have an interest in the role of badgers in the spread of TB – as part of a Defra funded project. I am currently funded by a BloomsburySET (Research England) research fellowship.
Helen Jones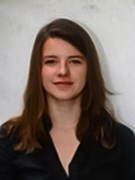 Dr Helen Jones
Research Assistant/Associate in diagnostic development
I joined the Swift group in 2019, funded by Bloomsbury SET, aiming to develop a robust and sensitive method to diagnose Mycobacteria infections. The work builds upon existing literature utilising mycobacteriophage ecology and dynamics to evolve diagnostic biotechnology for field applications. The method is going to be utilised to detect Mycobacteria species of significant importance to veterinary and human health such as Mycobacterium bovis, Mycobacterium avium paratuberculosis and Mycobacterium tuberculosis. The ultimate aim of the project is to apply and compare the biotechnological developments to existing diagnostic methods using clinical samples. I am currently enhancing existing molecular, microbiological and biotechnology skills developed during my PhD and subsequent research position to this novel, developing technology.