Companion animals and COVID-19
The current spread of the virus causing COVID-19 is a result of human-to-human transmission.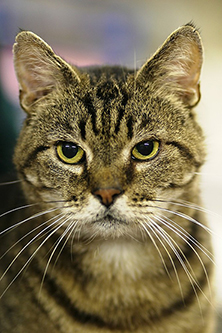 Despite the recent publication of experiments showing cats can be experimentally infected with the virus and may transmit it to other cats if they remain within close and prolonged contact, to date, there is no evidence that companion animals have spread the disease.
Therefore, there is no justification in taking measures against companion animals which may compromise their welfare. However, because animals and people can sometimes share diseases (known as zoonotic diseases) and in light of the recent experimental evidence in cats, the current recommendation that people who are sick with COVID-19 limit contact with companion and other animals is strongly reinforced.
Similar to the recommendations to the human population designed to limit spread, basic hygiene measures should always be implemented. This includes hand washing before and after being around or handling animals, their food, or supplies, as well as avoiding kissing, licking or sharing food. In addition, if cats are present within a COVID-19 positive household, they should be kept indoors. As with all our knowledge around this new virus and the disease it causes, new information is emerging and the precautions we are recommending here may change with time as new knowledge is generated by scientific studies that are ongoing.
More information can be found on the World Organisation for Animal Health website which has specific advice on companion animals and coronavirus.
---
You may also be interested in:
The Royal Veterinary College (RVC) is delighted to announce that, following an international search, …