Leave a gift in your will
Leaving a gift in your will to the RVC Animal Care Trust ensures that we can continue to improve animal health and care through supporting education, research and clinical practice.
Gifts in wills play a major role in funding the work of the RVC Animal Care Trust. In fact, a huge amount of our funding comes from generous people who have left us a gift in their will. Your gift could help us provide the best possible education to the next generation of vets, nurses and scientists; it could help us save the lives of much-loved pets through ground-breaking research into treatment; and it could help fund facilities and equipment to treat our pets.
---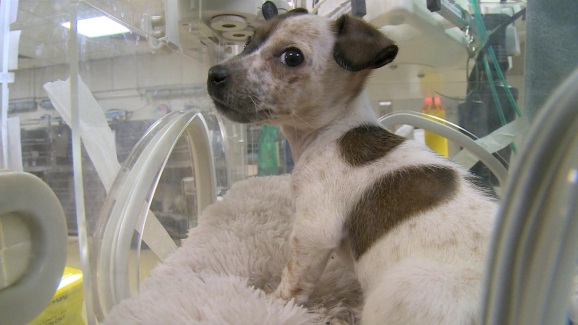 Your gift can help pets like Buddy…
Buddy visited the RVC's Small Animal Referrals Hospital as a young Jack Russell puppy with a very serious heart condition. Without specialist open-heart surgery Buddy may not have made it into adulthood. Surgery was very complex due to Buddy's tiny size, with his heart no larger than a small strawberry.
Thanks to the veterinary team's expertise and the RVC's state-of-the-art clinical equipment, Buddy's heart was successfully repaired in under an hour. Over the next 48 hours, the RVC's Intensive Care team kept very a close eye on Buddy to make sure he was recovering well. Just two days after surgery, Buddy was happily playing with hospital staff and RVC students, showing he had made a very speedy recovery from his major operation!
Buddy was able to go home three days after surgery – just in time to spend Christmas with his family. Thanks to the treatment Buddy received at the RVC he is living a happy, healthy life, as you can see from this video kindly shared by his owners:
---
Will you leave a gift in your will to the Animal Care Trust?
If you are considering leaving a gift in your will to the Animal Care Trust you may find our Legacy Information Pack useful. For further information about how your gift can help save the lives of our patients and improve animal health and care as well as advice and guidance on leaving a gift in your will, please get in touch:
Email: act@rvc.ac.uk
Tel: +44 (0)1707 667024
The Royal Veterinary College Animal Care Trust
Hawkshead Lane
North Mymms
Hertfordshire
AL9 7TA