Recycle for us - raise money for the ACT and do your bit for the environment at the same time!
There are a variety of items that can be recycled to raise valuable funds to support our work. Here's how:
Simply send any used stamps to our partner, Stamps N All at the address below:
Stamps N All, Dept RVC-ACT, PO Box 245, Plymouth, PL5 2WX
Please make sure that you include a note stating that you wish for the funds to be donated to the Royal Veterinary College Animal Care Trust!
Make processing your stamp donation easier by:
trimming the stamps down so that there is roughly 1cm of envelope surrounding each stamp

ensuring correct postage is paid when sending them in to Stamps N All

including your name and address (details for internal use only & will NOT be passed to third parties).
Stamps n All can also recycle other common items such as unwanted keys, locks, badges, medals, maps, postcards to name but a few.
It could be that you have spare foreign currency coins or notes, even the old pre-euro coins, lurking at the back of your drawer or bottom of your purse. ACT can turn them into a valuable resource to support our animal hospitals.
Simply send any currency in to us at the address below, ensuring the correct postage is paid.
The Royal Veterinary College Animal Care Trust
Hawkshead Lane
North Mymms
Hertfordshire
AL9 7TA
Do you own a vehicle that you want to sell or get rid of? Then please donate it to the Animal Care Trust through Giveacar!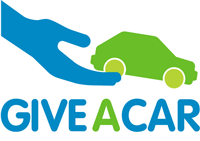 Giveacar is a non-profit fundraising organisation that raises money for UK charities by scrapping and selling old cars.
They provide a FREE nationwide service which:
Arranges collection of the vehicle from your home
Depending on its age and condition, recycles it at an Authorised Treatment Facility or sends it to auction.
Scrap donations raise about £100 (depending on the price of metal) while auction cars can raise much more. Since Giveacar was set up in 2010, the organisation has already raised over £1m for 900 charities!
To arrange collection of a car, visit Giveacar.co.uk or call 020 7736 4242, quoting "Royal Veterinary College Animal Care Trust" as your preferred charity.