The Animal Care Trust exists to support the Royal Veterinary College's wide range of clinical, research and educational activities aimed at improving animal health and care.
You can find out more about the areas we support using the menu to the left and you can read some of the wonderful stories from our hospitals below.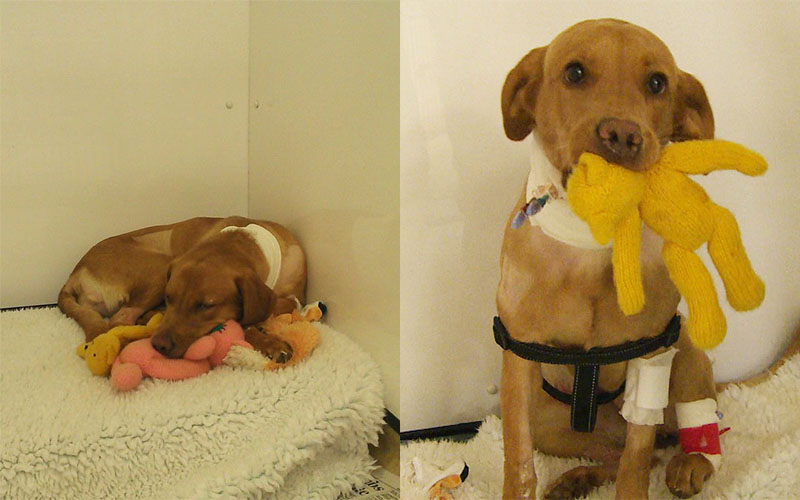 When Alba arrived with painful lesions over her body, we feared the worst. Alba had a mysterious and deadly illness that had been killing dogs around the country. No known cure existed. Our world-leading team of specialists combined their knowledge to come up with a revolutionary solution which had not been tried anywhere else. Alba's blood plasma was removed and replaced with healthy canine plasma – donated by our wonderful canine blood donors and processed by our dedicated Blood Donor and Transfusion team. This pioneering new treatment used equipment available exclusively at the QMHA, thanks to the funds donated by our supporters.
Thanks to people like you, Alba became the first dog in the UK to survive New Forest Syndrome and this new treatment has gone on to save other dogs' lives too.
Morris was just six months old when he came to us with worryingly rapid breathing and a dangerously fast heartbeat. A CT scan was essential to examine Morris' tiny lungs, where we were able to see the signs of pneumonia.
With antibiotics, and plenty of love and fuss, Morris recovered and has grown into a beautiful cat and much-loved member of his family.