Professor Michelangelo Campanella
PharmD, PhD, MRPharmsS, PGCA, FHEA, FRSB
Chair in Pharmacology; Head of the Mitochondrial Cell Biology and Pharmacology Research Unit
Department: Comparative Biomedical Sciences
Campus: Camden
Research Groups: Brain Health and Behaviour
Research Centres: Imaging Suite
Michelangelo is Professor of Pharmacology and Head of the Mitochondrial Cell Biology and Pharmacology Resarch Unit via which he is affiliated to the Consortium for Mitochondrial Research (UCL) http://www.ucl.ac.uk/mitochondria/.
His research focuses on the comprehension of mitochondrial function, quality control regulation and communication for pharmacological exploitation in mammals. His teaching is committed to the discipline of Pharmacology.
Michelangelo studied at the School of Pharmacy of the University of Ferrara (Italy) where he completed a Pharm D in 2001 after intercalating in the USA. In 2005 he earned a doctorate in Molecular and Cellular Pharmacology at the University of Ferrara under the supervision of Prof. Rosario Rizzuto where he became conversant in mechanisms of Ca2+ signalling regulation.

He then continued his training in mitochondrial physiology under the supervision of Professor Michael R Duchen at the University College London where he moved in 2005 as EMBO/MariCurie PostDoctoral Fellow following an initial award from the Royal Society/ Accademia dei Lincei.
Since February 2008 he is tenured at the RVC Department of Comparative Biomedical Sciences.

Recipient of several awards in research, he is member of international editorial boards of peer reviewed scientific journals and he is currently acting as Local Ambassador of the Biochemical Society as well as Leader of the RVC Oncology Interest Group.
His dedication for biomedical research, academic education and service towards talented scholars yielded him the Paul Harris Fellowship by the Rotary Foundation in 2014 and Talented Young Italian Award in 2015.
Michelangelo is internationally acknowledged as an expert in the field of mitochondrial cell biology and pharmacology. His scientific breakthroughs, up to date, regard the hidden pathways of homeostatic mitochondrial function and their pharmacological regulation. He and his team have also provided the first evidence for the existence of contact sites between mitochondria and nucleus via which the communication between the two organelles is routed (www.biorxiv.org/content/10.1101/445411v2).
The overarching goal of the Mitochondrial Cell Biology and Pharmacology research unit is to detail regulatory mechanisms of mitochondrial quality control and communication with the surrounding organelles to unveil early markers of cellular dysfunction as well as targets for therapeutic intervention. Michelangelo has recently received a Consolidator Award by the European Research Council to progress such endeavours.






Activity of the unit is also supported by the BBSRC, PPCT, EMBO and the Rotary Foundation as well as by industrial partners via Case Studentships.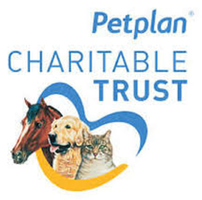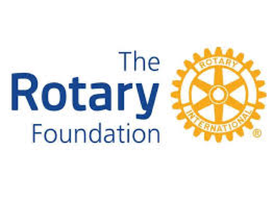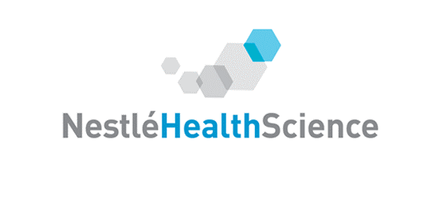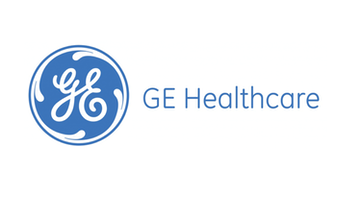 With over 80 peer reviewed publications the citation Index of Michelangelo since his first academic post in 2008 is: 46.
Below are reported the most representative publications of the past ten years:
Mitochondria form contact sites with the nucleus to couple prosurvival retrograde response.
Science Advances 18 Dec 2020: Vol. 6, no. 51, eabc9955
Di Rita, A; Peschiaroli, A; D'Acunzo, P; Strobbe, D; Hu, Z; Gruber, J; Nygaard, M; Lambrughi, M; Melino, G; Papaleo, E; Dengjel, J; Alaoui, S E; Campanella, M; Dötsch, V; Rogov, V V; Strappazzon, F; Cecconi, F
HUWE1 E3 ligase promotes PINK1/PARKIN-independent mitophagy by regulating AMBRA1 activation via IKKα. Nature Communications. 9 : 3755 (2018)
Gatliff J, East D, Singh A, Frison M, Alvarez MS, Sampson N, Turkheimer F and Campanella M. A role for TSPO in Ca2+ and Redox signalling. Cell Death Dis. 2017 Jun 22;8(6):e2896. doi: 10.1038/cddis.2017.186.Published online 22 June 2017
FaccendaD, NakamuraJ, Dooth G, Piacentini M,Yoshida M and Campanella M.Control of Mitochondrial Remodeling by the ATPase Inhibitory Factor 1 Unveils a Pro-survival Relay via OPA1. Cell Rep. 2017 Feb 21;18(8):1869-1883. doi: 10.1016/j.celrep.2017.01.070
Georgakopoulos ND, WellsG and Campanella M.The Pharmacological Regulation of Cellular Mitophagy. Nat Chem Biol. 2017 Jan 19;13(2):136-146.
Gatliff J, East D, Crosby J, Abeti R Harvey R, Craigen W, Parker Pand Campanella M. TSPO interacts with VDAC1 and triggers a ROS-mediated inhibition of mitochondrial quality control. Autophagy 2014 Dec 2;10(12):22796. doi:10.4161/15548627.2014.991665.
East D, Fagiani F, Crosby J, Bertrand H, Schaap M, Fowkes A, Wells G, and Campanella M. PMI: a ΔΨm independent pharmacological regulator of mitophagy. Cell Chemical Biology. 2014 Nov 20;21(11):1585-96. doi: 10.1016/j.chembiol.2014.09.019.
Ivanes, F, Allan E, Faccenda D, Ahmed AA, Gatliff J, Russell C, Duchen MR and Campanella M. The Chemical Agent BTB06584 Targets the Reversion of the Mitochondrial F1Fo-ATPsynthase mimicking IF1. Br J Pharmacol. 2014 Feb 15. doi: 10.1111/bph.12638
Faccenda D, Tan CH, Seraphim A, Duchen MR & Campanella M. The F1Fo-ATPase endogenous inhibitor IF1 regulates Mitochondrial Commitment to Apoptosis. Cell Death Differ. 2013;20(5):686-97. doi: 10.1038/cdd.2012.163.
Shah DI, Takahashi-Makise N, Cooney JD, Li L, Schultz IJ, Pierce EL, Narla A, Seguin A, Hattangadi SM, Medlock AE, Langer NB, Dailey TA, Hurst SN, Faccenda D, Wiwczar JM, Heggers SK, Vogin G, Chen W, Chen C, Campagna DR, Brugnara C, Zhou Y, Ebert BL, Danial NN, Fleming MD, Ward DM, Campanella M, Dailey HA, Kaplan J, Paw BH. Mitochondrial Atpif1 regulates heme synthesis in developing erythroblasts. Nature. 2012 22;491(7425):60812.
Gastaldello A, Gami P, Callaghan H & Campanella M. Ca2+ dependent autophagy is enhanced by the Pharmacological Agent PK11195. Autophagy July 6;6(5). 2010.
Campanella M, Farah Z, Casswell E, Chong S, Wieckowski MR, Abramov AY, Tinker A and Duchen MR. Regulation of Mitochondrial Structure and Function by the F(1)F(o)-ATPase Inhibitor Protein, IF(1). Cell Metabolism 2008 Jul;8(1):13-25.
Anthea Di Rita, Angelo Peschiaroli, Pasquale D'Acunzo, Daniela Strobbe, Zehan Hu, Jens Gruber, Mads Nygaard, Matteo Lambrughi, Gerry Melino, Elena Papaleo, Jörn Dengjel, Said El Alaoui, Michelangelo Campanella, Volker Dötsch, Vladimir V. Rogov, Flavie Strappazzon, and Francesco Cecconi. HUWE1 E3 ligase promotes PINK1/PARKIN-independent mitophagy by regulating AMBRA1 activation via IKKα. Nature Communication
His studies have also generated intellectual properties protected by RVC on molecular read-outs for mitochondrial toxins in drugs attrition.
Michelangelo, who is a proud Tutor to graduate students, is Leader of the Modules in Principles and Applied Pharmacology of the BSc courses where he delivers most of his teaching. He is also teaching principles of drug selectivity at the BVetMed course and at the Graduate Accelerated BVetMed course.
Michelangelo is focused in testing novel pharmacological compounds to tackle mitochondrial dysfunction associated to pathological conditions. He is regeistred Member of the General Pharmaceutical Council formed Royal Pharmaceutical Society which entitles to practice in the United Kingdom.
Michelangelo is engaged in a series of outreach activities to divulge science and accademic education. This entails talks to charities, schools and communities representatives.